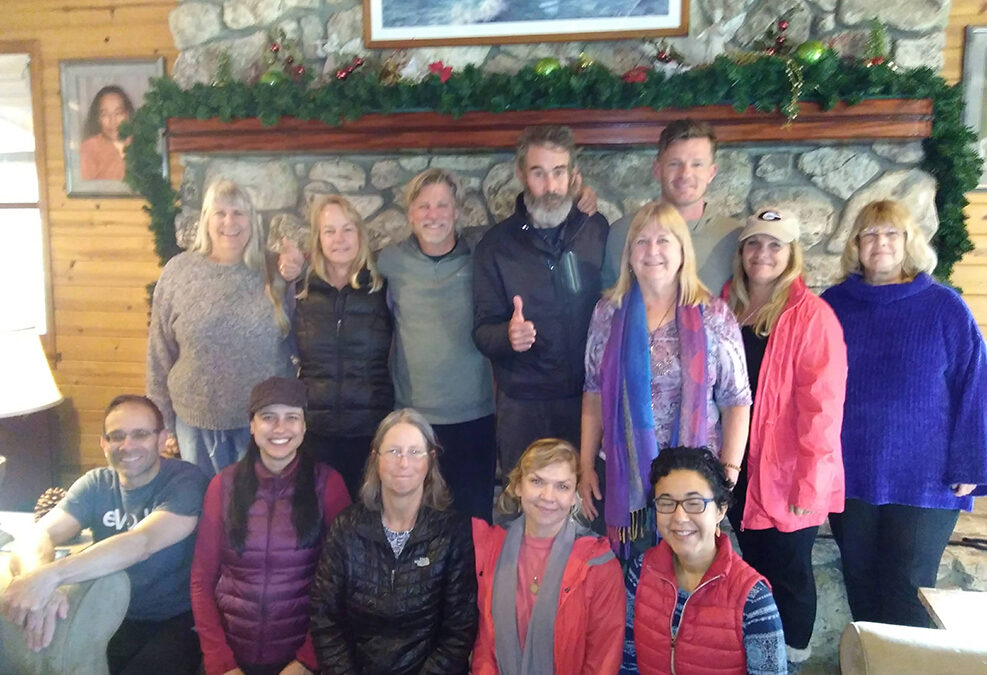 •  by David Adolphsen  • Over the last few years, I have really appreciated reading the poetry of Rumi. He always refers to God as "the Friend." I like the personal feeling that it gives because when I think about the friendships that I have in my life, I realize that a divine friendship with your earthly friends is a gift that is beyond measure—to have people who support your quest to evolve and advance spiritually, and to be able to do the same for them.
While thinking about that, I remembered a saying I heard a while back: If my friend is important to me, then the things that are important to my friend are important to me. When I think about what is important to Divine Spirit, well…obviously everything is important to Divine Spirit: the Earth, all of the elements of the Earth, all of creation that we can see, and all of the creation that we can't see. But when it comes down to a personal feeling, all of the people on the Earth are important to Divine Spirit, and it doesn't matter one bit what any of their actions are, or what their religious or political beliefs are, or if they have any religious or political beliefs at all.
Divine Spirit is completely interested in every single individual, because we are Divine Spirit's offspring. Just as we might look upon a little baby with awe, wonder and delight, Divine Spirit has that same feeling for each of us, and wants to enjoy living with each of us more than we can imagine. We can't see Divine Spirit, for the most part, but Divine Spirit always sees us, and is always there.
The sun in our sky today is the same one that everyone sees all around our planet. Without that sun, none of us would be here. That physical sun is a reflection of the inner sun, what we call the Christ Light, or the first creation of light. When we sit to meditate, we connect through the crowns of our heads to that Christ Light, the divine Sun, and we draw that energy into our bodies. As we do that, it nurtures and grows our conscious awareness.
Each one of us has a deep well of goodness that we can dip into and become the best people we can be while we live on this Earth. Since we live to a certain degree in ignorance of our true identity, it's important for each of us to nurture our soul. It's a great responsibility, and the reward to the mind and the body is great. Feed your soul—just like you feed your body every day. The reward of developing a spiritual friendship with others, and with our Creator is a gift beyond measure.