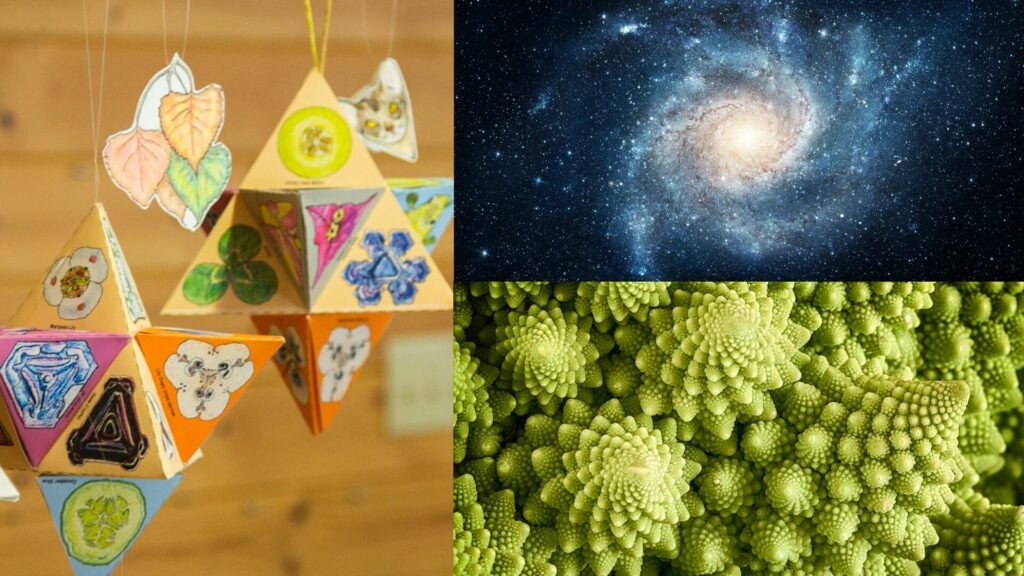 Sacred Geometry Workshop
Exploring the Divine Signature
Saturday, November 9, 2019


9:30 AM

 to 

4:00 PM
Learn to recognize the golden proportion in spirals found throughout nature, guided by Sunburst's sacred geometry expert, Craig Hanson. Enjoy hands-on exploration in nature, interactive presentations, a creative workshop, and a delicious lunch. Held at Sunburst Sanctuary, nestled amid the oak-dotted rolling hills of California's Central Coast.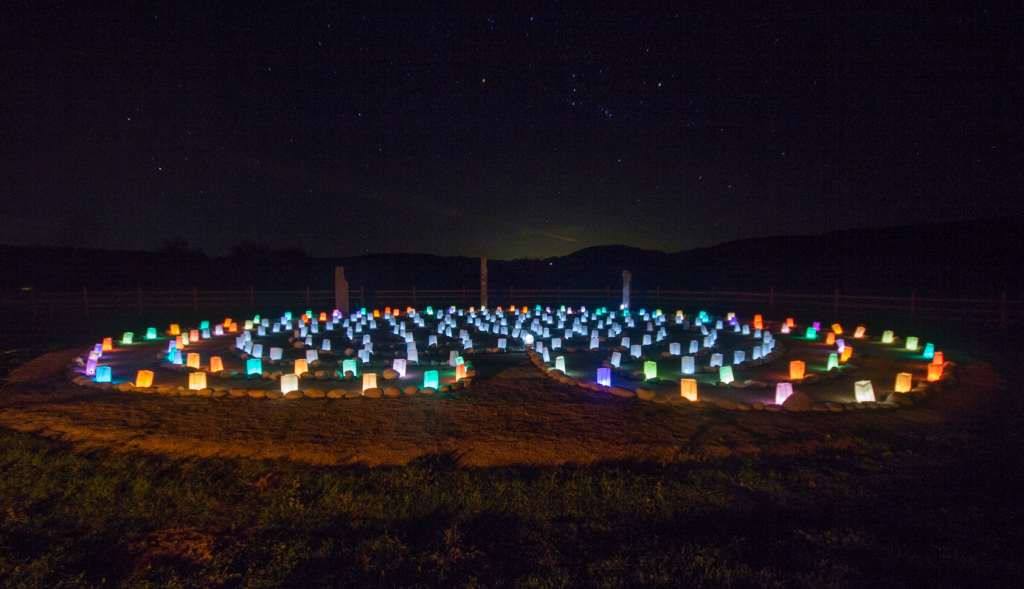 Winter Solstice 
Meditation and Labyrinth Walk
Saturday, December 21, 2019
Noon—8:30pm
Celebrate the return of the light at Sunburst's annual Winter Solstice celebration!
Enjoy extended silent meditation, heartfelt connection with friends new and old at dinner, and the magic of a labyrinth walk with luminaria under the stars.
Held at Sunburst Sanctuary, nestled amid the oak-dotted rolling hills of California's Central Coast.
You are welcome to participate in all or part of the event:
Noon – 6:00 pm. – Quiet meditation – Come and go quietly on the hour.
6:15 pm – Dinner – RSVP
7:30 pm – Labyrinth walk – Weather permitting; dress warmly.
Registration Info
Please pre-register for dinner by December 13; sliding scale donation $10 to $20. 
Dive Into Silence 
Silent Group Retreat
February 20—23, 2020
Looking for ways to make big changes in your health, your energy, and your outlook on life?
At this group silent retreat:
Increase your resilience and strengthen (or discover!) your connection
with Source.
Explore and experience powerful practices that leave you feeling aware and present, including guided walking and sitting meditations.
Take home practical tools for creating a wider, calmer expression of life.
Enjoy nourishing meals, yoga, and plenty of unstructured time.
"To be able to work on creating more space within myself while not feeling secluded
or alone—what a magical concept!" – Breana, past participant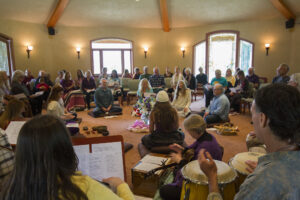 Sunday Meditation Gathering
10:30 a.m. every Sunday
Join in a peaceful, joyous meditation service. Live music and song, an inspirational talk, and silent meditation; followed by homemade brunch and guided hike; refresh yourself in the outdoor labyrinth and gardens. Families welcome, with children's service offered during quiet portion. First and third Sundays each month, come early to enjoy a 9 a.m. to 10 a.m. yoga class (suggested donation $5-$10).
Upcoming topics:
Oct. 27: Honoring Illumined Souls
Nov. 3: The Universe: God's Cosmic Dream
Nov. 10: Courage Conquers Fear
Nov. 17: The Power of Forgiveness
Nov, 24: Expressing Gratitude
Click here for a complete list of Sunday Meditation topics.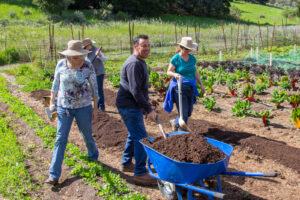 Karma Yoga Program
Selfless Service | Spiritual Practice | Supportive Community
Infuse your daily actions with Spirit as you work, meditate, and participate in cooperative community. Help with varied activities such as cooking, gardening, cleaning, upkeep, and more. Apply for up to two weeks. Dates arranged individually.