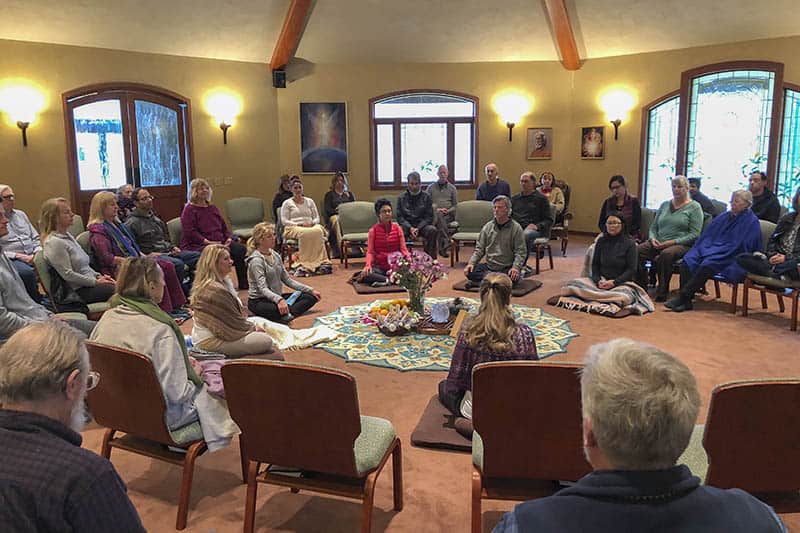 Sunday Inspiration & Meditation
Every Sunday, 10:30 AM
Music, inspiration, and quiet meditation every Sunday at 10:30 AM, followed by refreshments and an optional guided hike. A children's program is offered during quiet meditation.
Click here for more details about Sundays.
Weekly Online Recordings
You can find each week's inspirational talk, quiet meditation, and devotional music online at sunburst.org/videos and on our YouTube channel.
Recent video links:
*Nov. 13 – The Freedom of Non-Attachment
*Nov. 20 – Living in Gratitude
 No prerequisite. Free offering.
Donations gratefully received.
200 Hour Yoga Teacher Training
Friday, July 14 – Saturday, July 29, 2023
Offering an in-depth study for practitioners who are ready to dive deeper into the art, science and philosophy of yoga.
Instructors Tommy and Lori Anderson have been studying and practicing yoga together for over 20 years. Tommy's extensive study of functional anatomy is complemented by Lori's knowledge of the energy pathways within the body. They have been sharing their love and knowledge of yoga as yoga instructors for 18 years and leading teacher trainings for 10 years. If you are willing to put in the work they will give you the tools you need to follow your passion.
RYS 200 Yoga Alliance
Call for suggested donation and details.
Register early and save!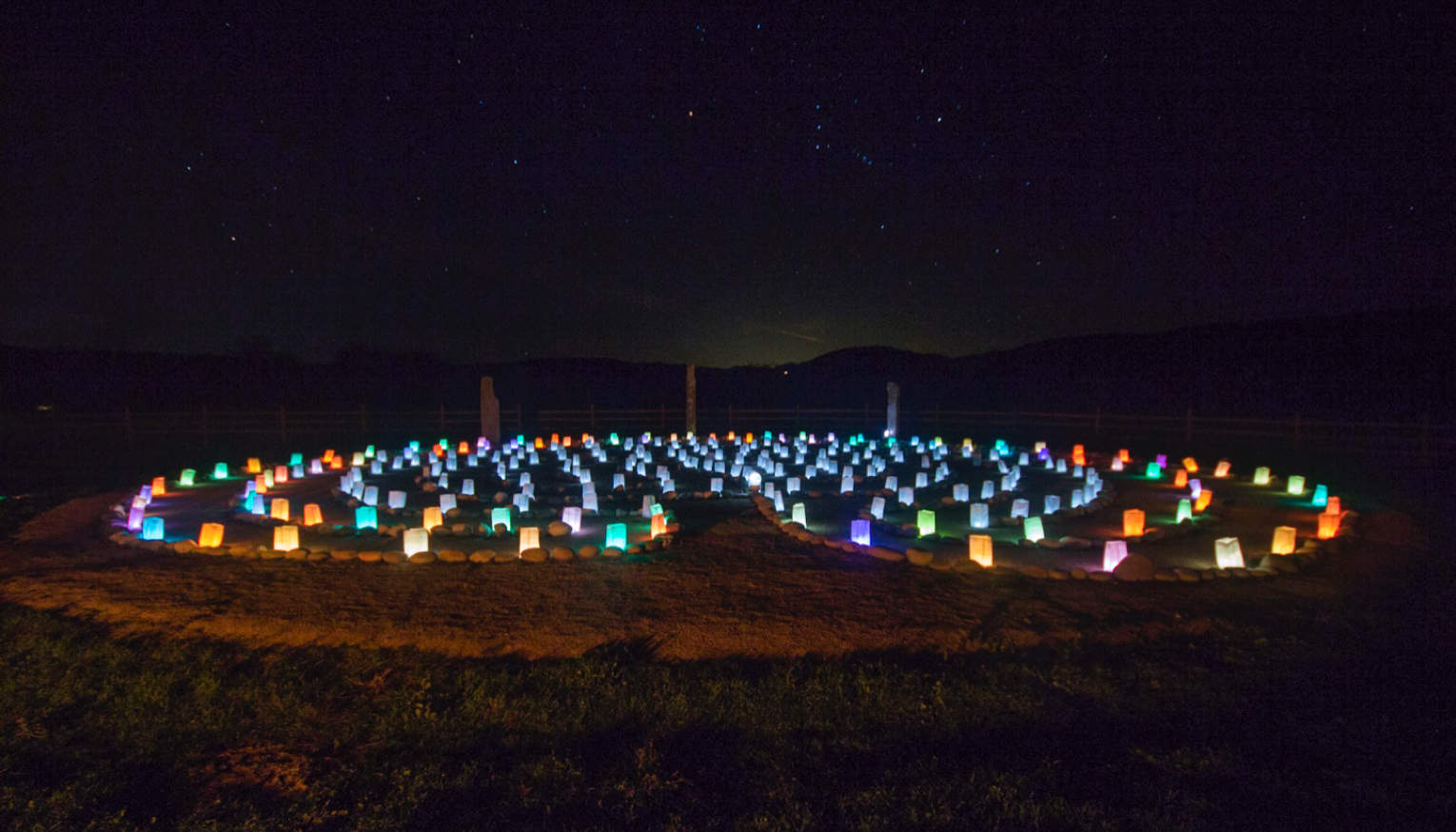 Winter Solstice Meditation, Dinner & Labyrinth Walk
Saturday, December 17, 2022
12:00 – 8:30 p.m. Pacific Time
Celebrate the return of the light!
Enjoy extended meditation, connection with friends new and old, and a labyrinth walk with luminaria under the stars.
Participate in all or part of the event:
12:00 – 6:00 p.m. — Silent meditation. Come and go on the hour.
6:15 p.m. — Dinner.
7:30 p.m. — Labyrinth walk, weather permitting. Dress warmly.
Call for suggested donation and details.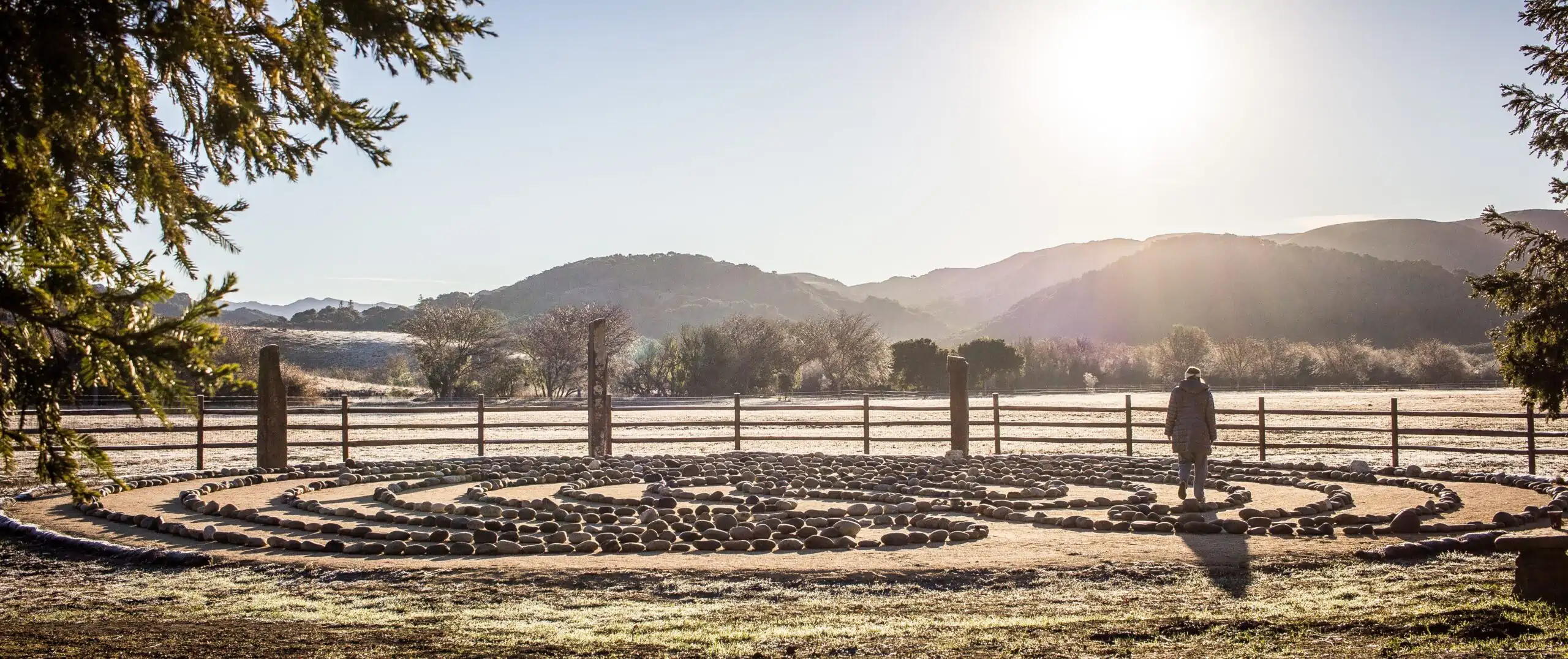 New Year's Kriya Yoga Meditation Retreat

Transform Yourself,
Transform Our World
Thursday, December 29, 2022 – Sunday, January 1, 2023

Learn to heal and reenergize yourself using scientific meditation practices in the lineage of Paramahansa Yogananda. Become a true caretaker of this planet!
Weekend includes:
* Kriya meditation initiation
* Yoga, pranayama, and techniques of concentration and inner listening
* New Year's Eve ceremony
* Sacred silence, nourishing meals, and opportunities for discussion.
Call for suggested donation and details.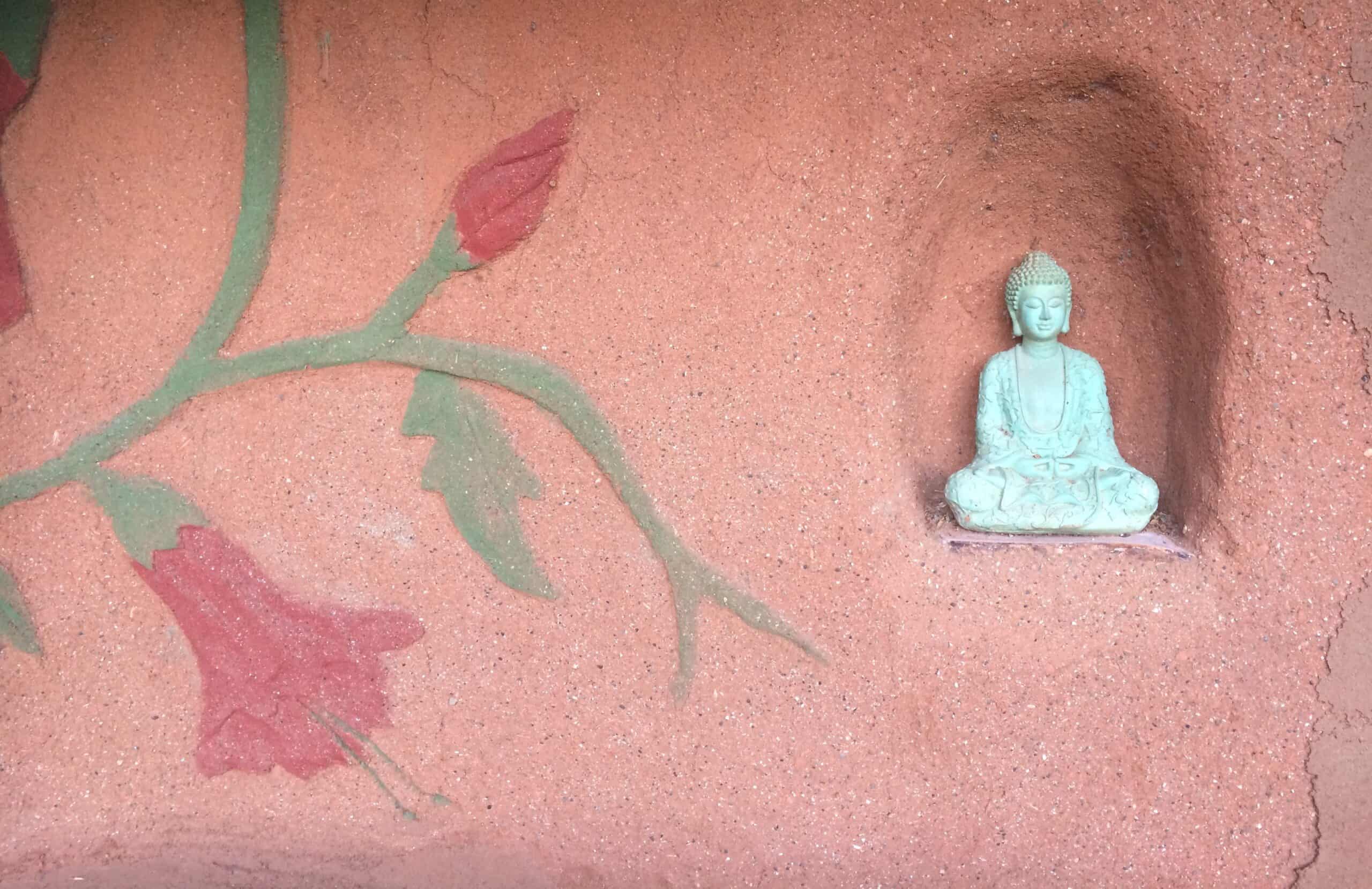 Tuesday Evening Meditation
Online
Every Tuesday
6:45 – 7:15 PM Pacific Time
Join together in silent meditation on Zoom from wherever you are. Opens with a prayer and intention.
Feel free to join as early as 6:00 PM if you wish to begin meditating earlier.
Click here to join.
   Meeting ID: 922 4793 2415
   Passcode: 1280
No prerequisite. Free offering.
Donations gratefully received.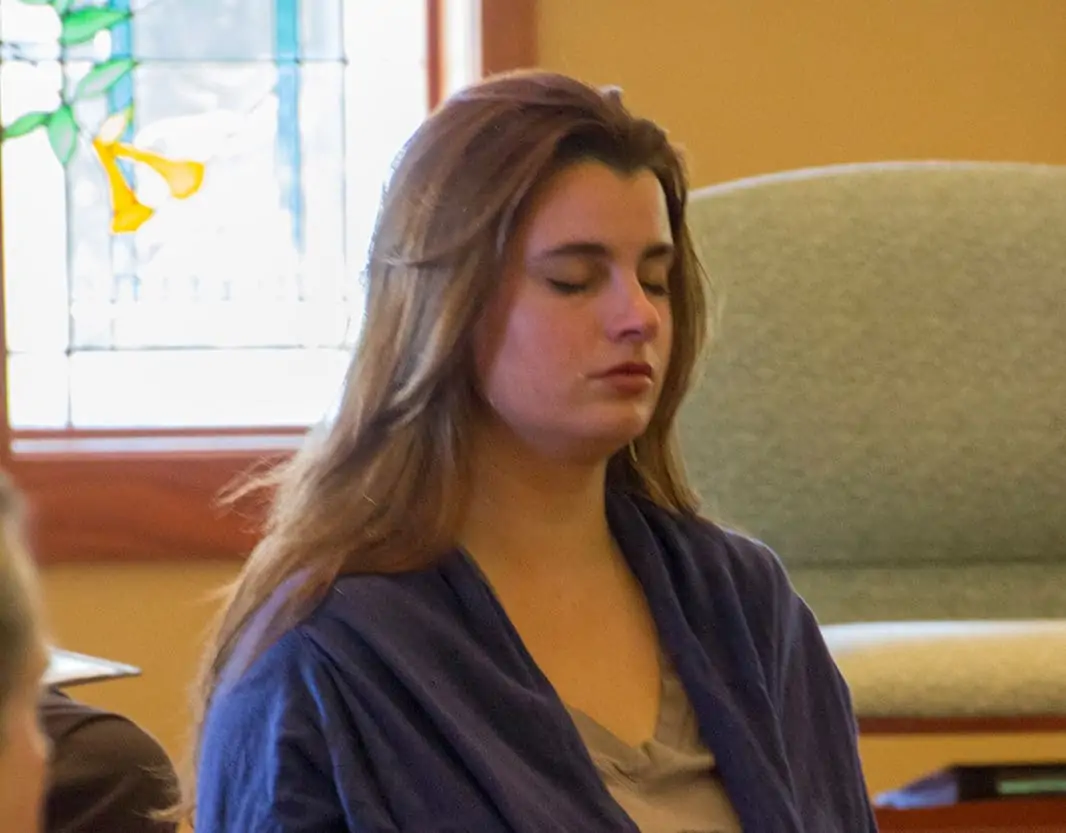 Weekday Morning Silent Meditation
Online
Monday through Friday
6:30 – 7:00 AM Pacific Time
Be supported by the power of group meditation!
6:00 – 6:30 AM — Join early if the timing is better for you.
6:30 – 7:00 AM — Silent meditation. Closes with a chime and a prayer.
Click here  to join.
   Meeting ID: 939 0106 8848
   Passcode: 8080
No prerequisite. Free offering.
Donations gratefully received.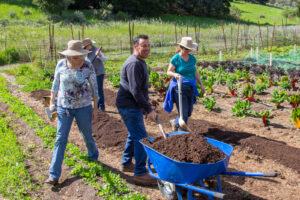 Karma Yoga Program
Selfless Service | Spiritual Practice | Supportive Community
Infuse your daily actions with Spirit as you work, meditate, and participate in cooperative community. Help with varied activities such as cooking, gardening, cleaning, upkeep, and more.
Dates arranged individually.
Apply to participate for up to two weeks.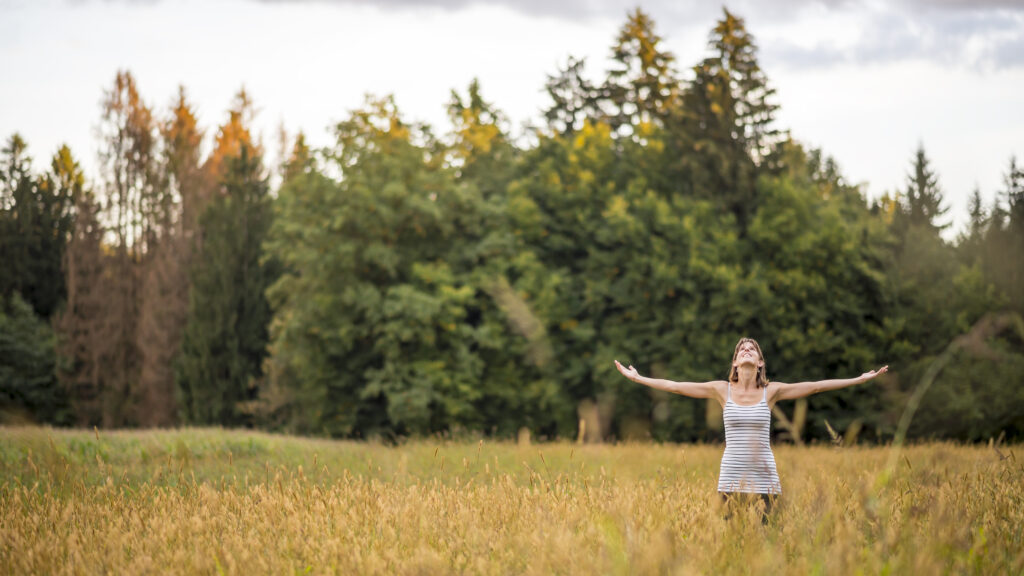 Future Events
Mark your calendars now!
View our event list here.
For information on these and other events, please call our office at 805.736.6528 or email ContactUs@Sunburst.org.
Watch this page for events to be added as they are scheduled – Kriya Yoga Meditation Retreats, silent retreats, and more.