Sunburst Art Workshop: Painted Affirmations
Sunburst is pleased to offer a series of art workshops accessible to all levels. Beginners have the opportunity to discover their creative abilities, and artists can enjoy exploring new techniques.
UPCOMING WORKSHOPS




Painted Affirmations
January 22, 2023, 1:00-3:00 p.m.

Start the year with a positive affirmation that can decorate each of your days. This event will enable you to create a personal inspiration that reminds you to uphold your best intentions. Jana Brody, creator of PaintJamUSA, will guide us as we enscribe our words on paper, put brush to watercolor and turn our words into art.
Beginners mind is always welcomed! Bring your affirmation of 15 words or less. The day of this event is Chinese New Year (Year of the Rabbit) as well as the beginning of the zodiacal sign Aquarius, the sign of spiritual/heart awakening.
Space is limited. Register by January 19, 2023. $45 donation includes all supplies and instruction. Your additional donation to enable future art workshops and support the upkeep of the Sanctuary grounds and facilities is gratefully received.
To register online, click the Register button below.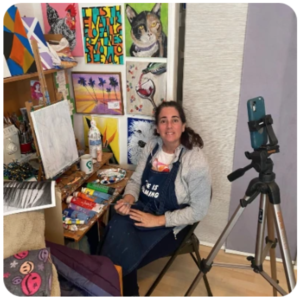 Jana Brody, creator of PaintJamUSA, is a visual artist, podcaster and business owner empowering others to find their creative voice through art experiences. Jana also is a Santa Barbara Arts Commissioner, 2nd District, passionate about public art. "Elevate life through art" is her motto. www.paintjamusa.com,  Instagram.com/Jana.Brody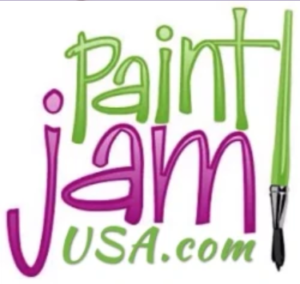 COVID-19 Safeguards for All Workshops
COVID-19 safeguards will be in place to reduce chance of transmission:
Anyone with COVID-19 symptoms, a positive diagnosis, or recent exposure to someone with COVID-19 is asked to stay home and a refund will be issued.
Masks and hand sanitizer are available throughout our facilities.
Wearing masks is currently optional.
We will be following any additional guidelines that are released the Santa Barbara County Public Health Department.
QUESTIONS?
Do you have questions, need technical assistance, or prefer to register by phone? April and Claudia in the Sunburst office are happy to help! Give us a call at 805.736.6528 or email contactus@sunburst.org.
Event Category
Creativity
Event Location
Sunburst Sanctuary
7200 S Highway One
Lompoc, CA, 93436
Event Fees
WORKSHOP: Painted Affirmations
$ 45.00
PAY IT FORWARD: Additional Donation
$ 15.00
PAY IT FURTHER: Additional Donation
$ 30.00
Days
Hours
Minutes
Seconds
Experiencing form submission glitches? Before selecting # of attendees and donation or Camping addon, please clear out any TOTAL amounts by clicking the RESET button.