Light on Sunburst Sanctuary – Stand Unshaken  •  Master Yogananda has told us: "You must learn to stand unshaken amidst the crash of breaking worlds." In that spirit we carry on at Sunburst Sanctuary. In fact, we are making the best of it, letting "breaking worlds" send us deeper into oneness with Spirit.
[Opening image above: Al King hiking at Sunburst Sanctuary.
Meanwhile, we've certainly had our share of breaking equipment this winter. But our guys, sometimes with a bit of outside help, get it up and running again. 
And who could be unhappy amidst the beauty of Sunburst Sanctuary? Here are some photos taken right before and right after morning group meditation.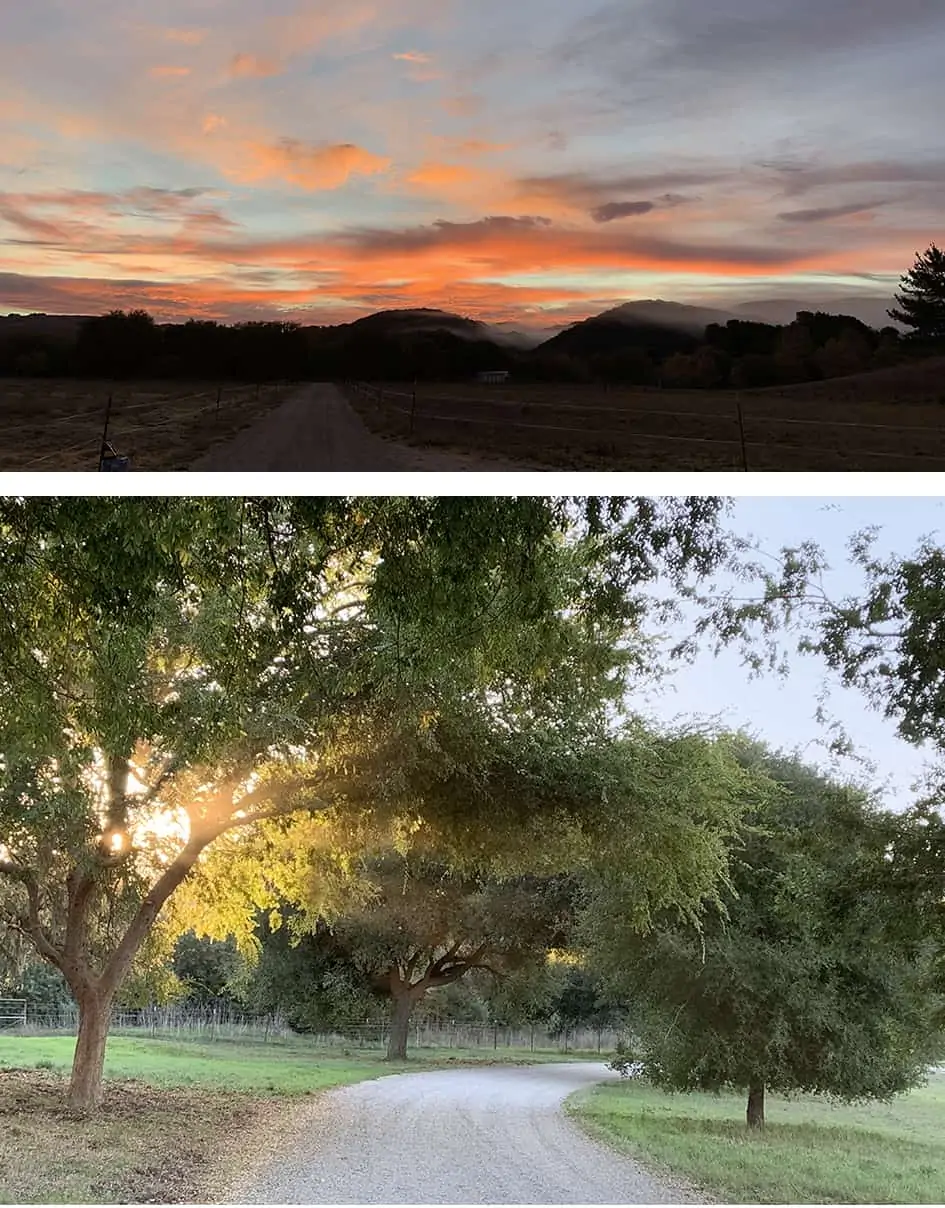 Then there's the bounty of the land. We're still enjoying persimmons and a late crop of potatoes and strawberries from some personal gardens.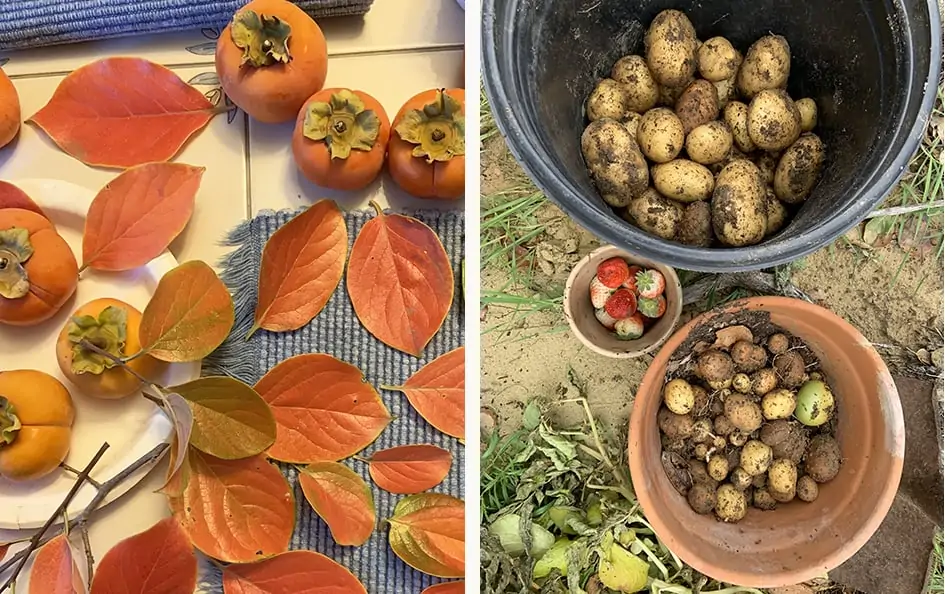 Plenty of great activities keep us busy: Around the Temple, Curtis was weeding; Craig was cleaning and fixing the rain gutters.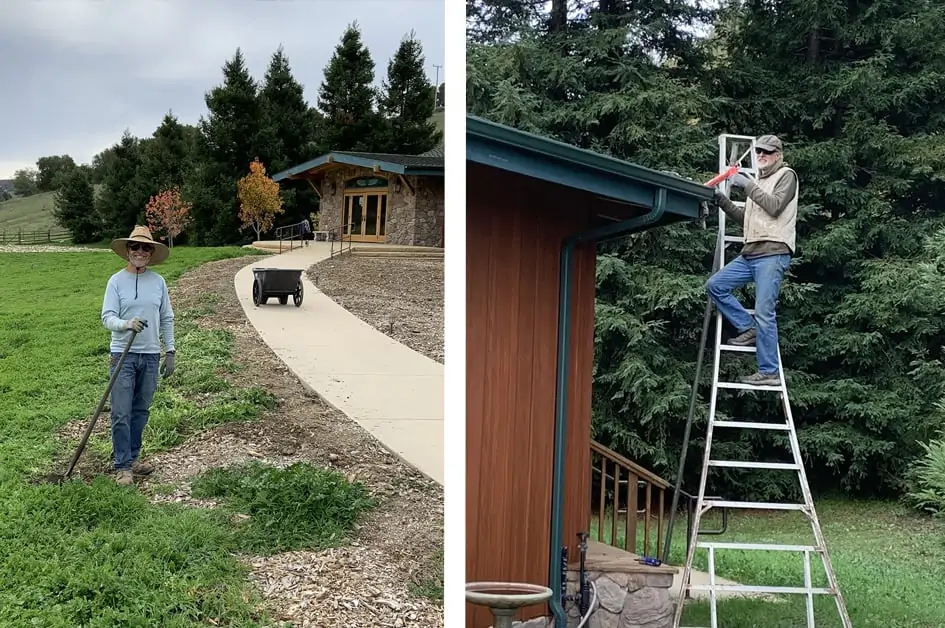 Heiko was working the organic fertilizer spreader. Haley was turning compost rows.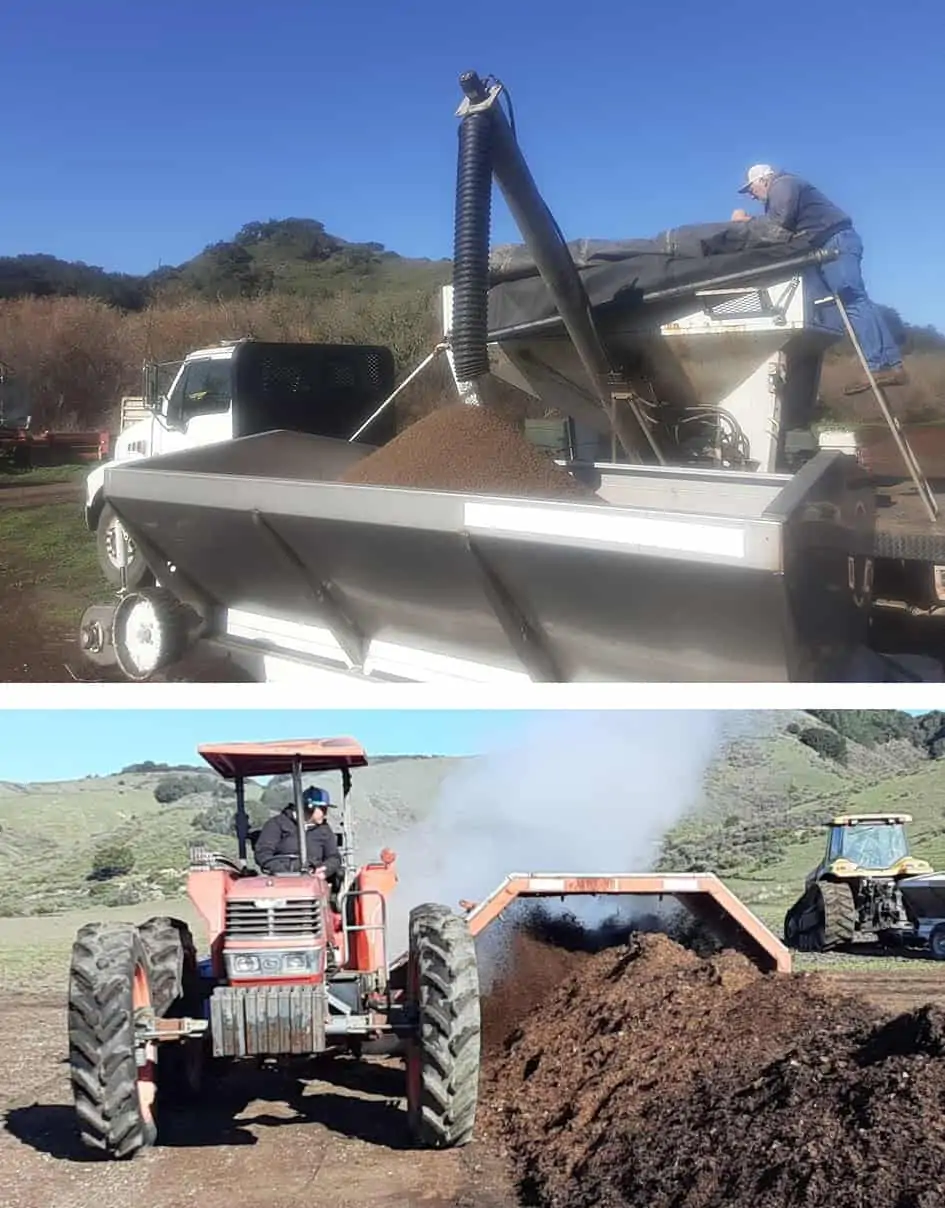 [Below] Al & Anna (visiting) gathered wild mushrooms. On a recent morning after meditation, we saw the horses waiting for fresh hay. So much to see and do at Sunburst Sanctuary. You can visit, explore, retreat.