Light On Sunburst Sanctuary  •  Spring Opening Event
Text and Photos by Letha Kiddie  •  On May 15th, Sunburst Sanctuary reopened for its first event since the Covid pandemic began. A small group of hikers gathered at the medicine wheel for an inspiring introduction to the intricacies of the circle and the cross symbol, which is a part of the Sunburst mandala.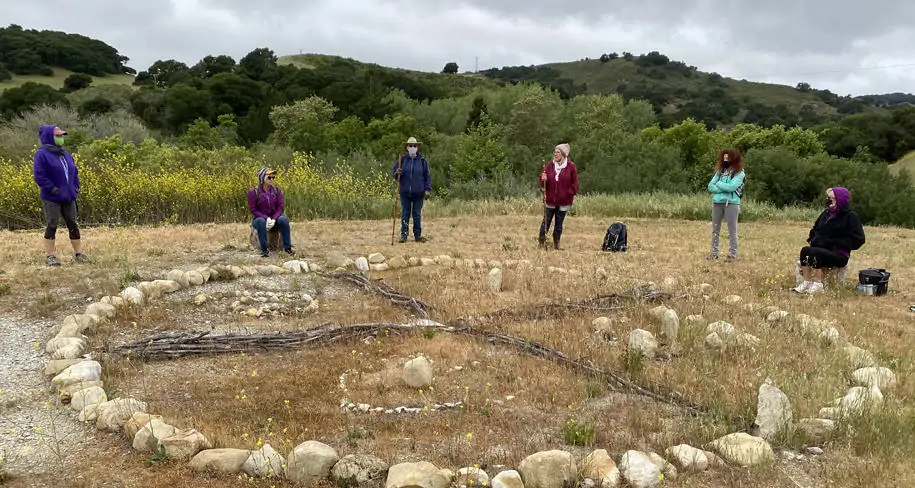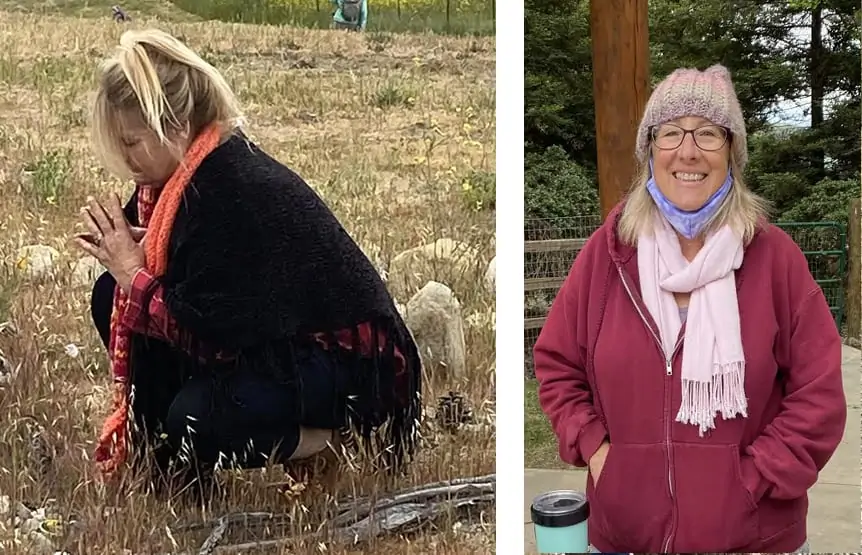 Elena took us on a journey through each of the four segments, symbolizing the four directions, seasons, races, elements, and stages of life on Earth. Afterward an offering was made and intentions were set for the hike through Mother Earth's springtime beauty.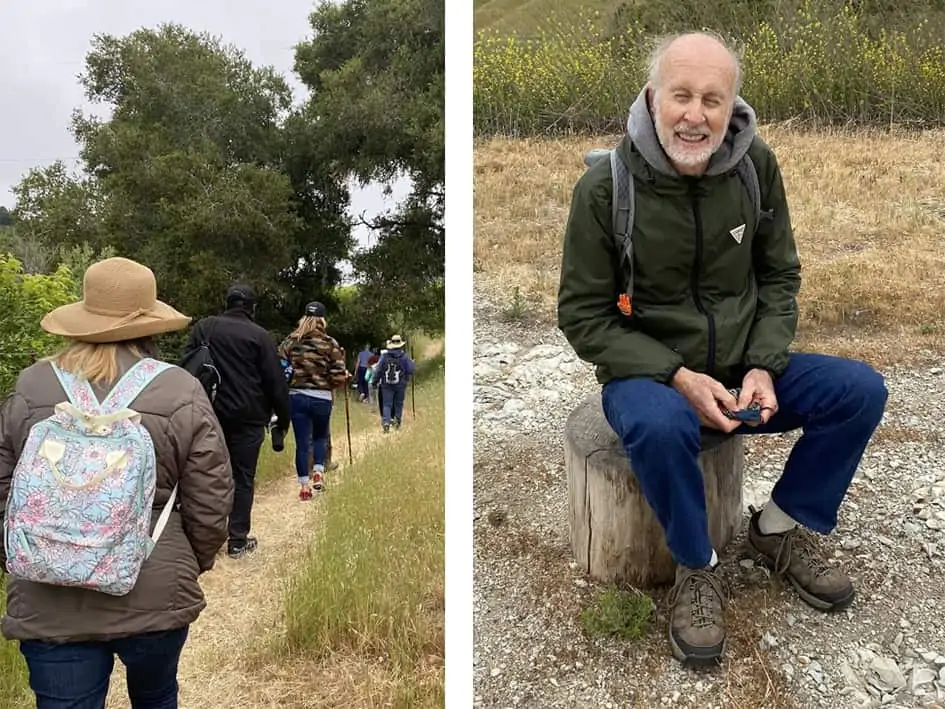 Craig led us on a pristine trail to a hidden meadow where we gathered for lunch under a beautiful grove of oak trees. The hike ended at the Hopi labyrinth with an explanation of its history and meaning, as well as personal time to reflect while tracing its path. Gathering together with kindred souls brought joy to everyone who participated and the Earth rejoiced to have people enjoying her springtime wonders.