By Valerie King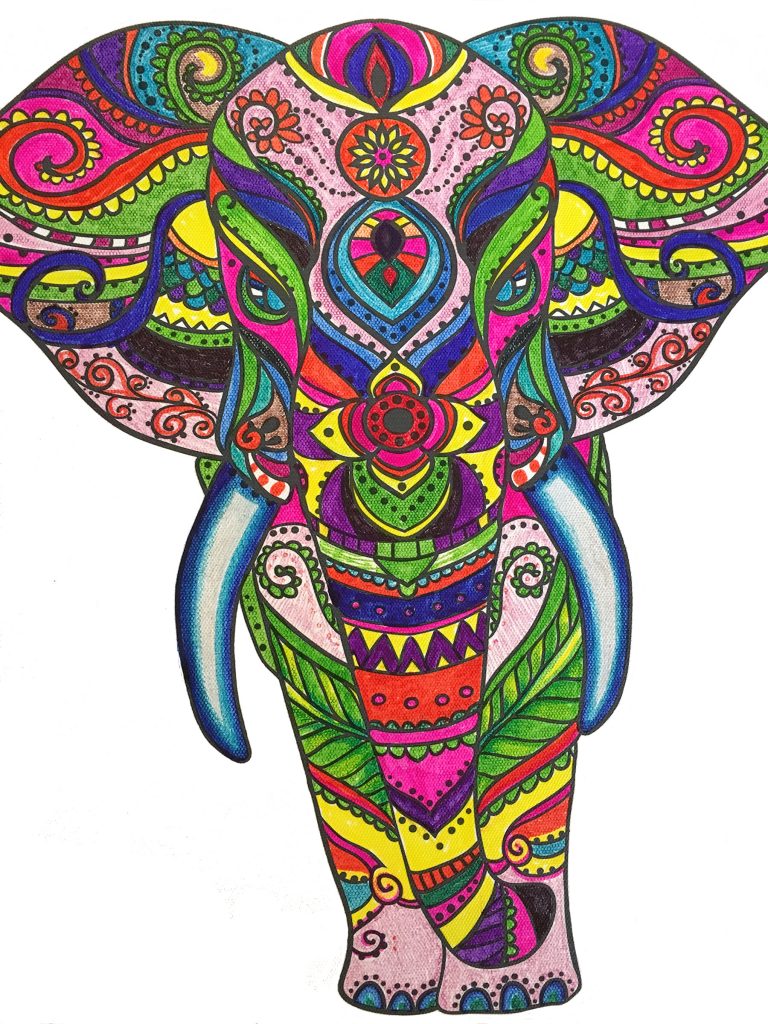 Amidst the lush green landscape of Sunburst Sanctuary in late February, about fourteen people gathered for a silent retreat weekend. The elephant image shown is one of the group mandalas that participants enjoyed co-creating together. We also practiced walking and sitting meditations, listening to singing bowls, a grounding yoga session, and mindful eating, There was plenty of free time for rest and solitude
Everyone learned to carefully listen to and be ever so grateful for the sounds of life which are always all around, like the crunching of our footsteps, the singing creek, the croaking frogs, or simply our rhythmic breath. Silence in a group was powerful and soul-nourishing, transforming participants and facilitators alike with deep peace and strength to move forward in life.
What a necessity this kind of experience is, especially in these times on our planet. We hope many more people will be able to experience this healing retreat in times to come!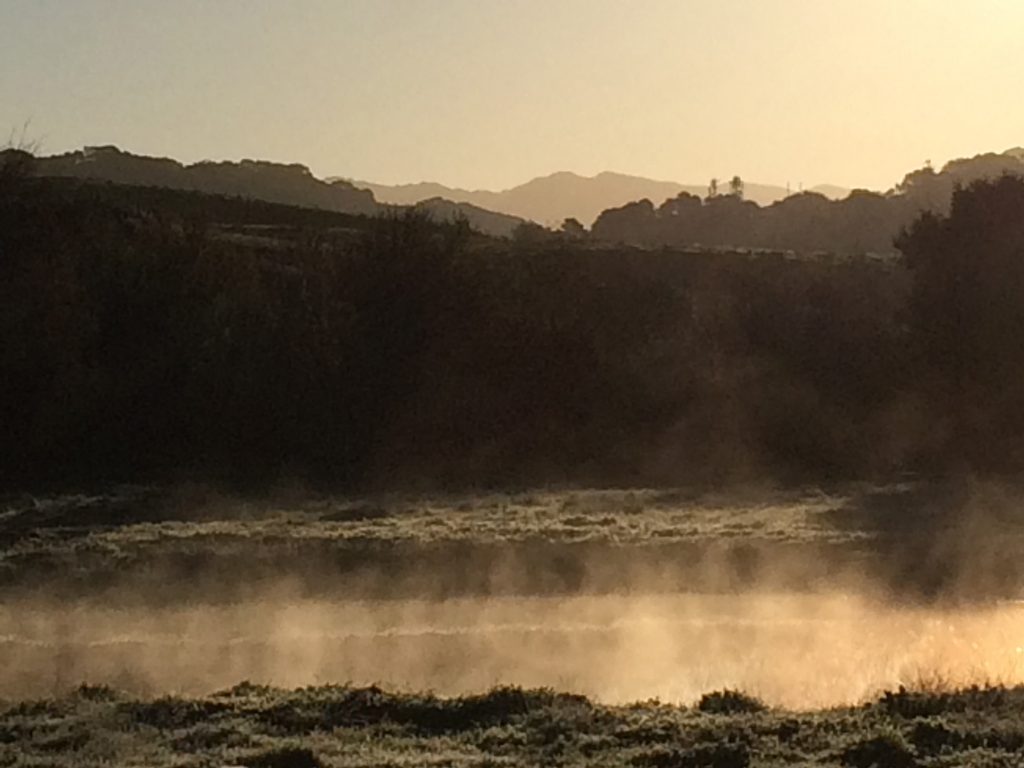 The Silent Retreat inspired me to write this poem.
Like a fish who longs for the waters,

As soon as I step into silence

Your Presence

Is so tangible.

Roaring around and through me…thick Air,

Thick with Spirit Divine.

You are always here,

Permeating every particle of my being,

Enfolding me in the Matrix of your Being,

Silence brings it to the fore

Sweet yet utterly powerful Om.

To be still is to Awaken.
Participants commented:
This is my new favorite retreat and one that will feel new and different each time I do it since the silence takes me on a unique journey.
– Michelle
I loved this opportunity for intentional silence. To be around other positive, intentioned energy without having to fill the space with narrative; to be able to work on creating more space within myself while not feeling secluded or alone—what a magical concept!
– Breana
The retreat was well conceived and planned; wonderful activities and the freedom to engage or not.
– Laura