Light on Sunburst Sanctuary – Opening the Gates Once Again!  •  
Appropriately for the change in seasons, Sunburst opened its gates to participants in two gatherings this past weekend. On Saturday, the Sacred Geometry Workshop delighted participants with various activities that opened eyes and minds to recognize the divine signature found throughout nature.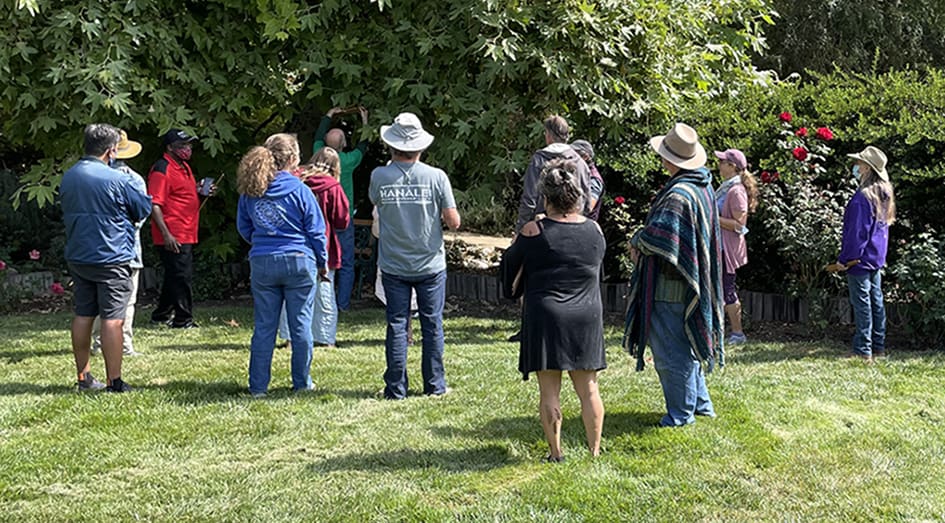 Craig Hanson, Sunburst's Sacred Geometry specialist who has studied this subject for over 45 years, offered a slide show, a walk in nature, exploration of divine patterns in Sunburst's Permaculture gardens, a drawing activity, and other educational demonstrations.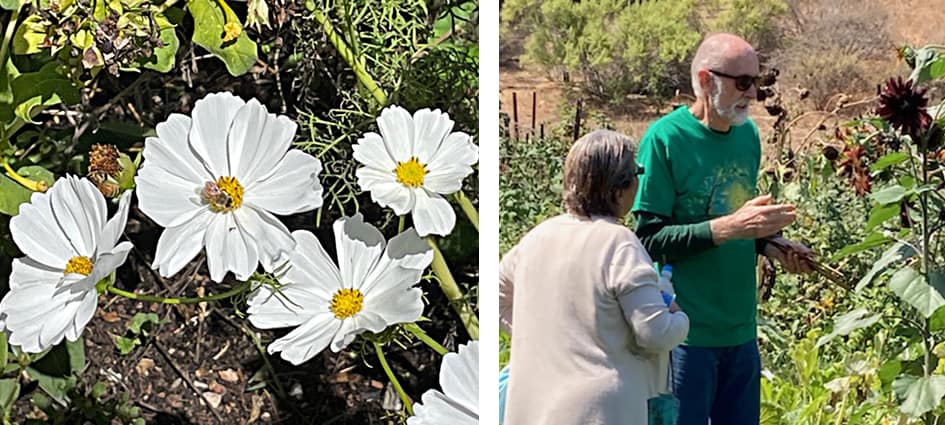 On Sunday, the public was once again invited to services in Sunburst's meditation temple. In-person Sunday meditation services had been paused since Covid became an issue. It was a glorious day to meditate and receive inspiration together, as well as visit with old friends, welcome new friends, and enjoy some time together. Everyone also had the opportunity to take home organically grown vegetables from the Sunburst Permaculture gardens.