Sunburst YogaFest: A Kaleidoscope of Yoga
Friday, May 24, 2019 - Monday, May 27, 2019
Are you getting a little tired of the usual types of yoga available in mainstream classes today? Looking for a deep practice that will guide you to become your best self?
In the West, many popular forms of yoga have lost much of their original significance, but the purpose of yoga is far more than just stretching the body and "calming the mind." Many practitioners now are instinctively searching for a more substantial, subtle, and holistic approach to foster emotional, spiritual, and physical health.
In answer to this growing need, Sunburst is proud to present an unusual weekend of instruction in different styles of yoga that both engage the physical and go far deeper. Discover the real purpose of yoga—uniting with your true divine nature.
Participants will be able to explore:
Kundalini Yoga – a practice combining yoga, breath techniques, mantra, music and meditation, designed to promote a flow of energy and consciousness.
Vraaja Yoga – a meditation in movement, combining alignment, strength, and fluidity. You'll leave this class with your body energized and your mind still.
Restorative Yoga – mindful practice to cultivate flexibility and breath awareness, giving your body and mind a chance to recharge and rejuvenate.
Thai Yoga Therapy – gentle but powerful combination of massage, acupressure, stretching, twisting, energy work and meditation.
Bhakti Yoga & Kirtan –  devotional music and chants that bring us closer to the Divine in all things.
Pranayama Yoga – breathing techniques that clear the physical and emotional obstacles in our body to free the breath and the flow of prana, life energy.
Guided Meditation – learning the tools of an ancient technique of concentration that Paramahansa Yogananda introduced to the West, working with your breath, mind and energy to attain one pointed concentration on the Divine. This practice, the Hong Sau technique of concentration, will help you experience calmness, peace of mind, soul awareness, and freedom from restless thoughts.
Heartbeat Movement Yoga – integrating the intentions that brought you here, what you have experienced, and how you have transformed.
The weekend also includes home-cooked vegetarian meals in the log-cabin Lodge, and Sunburst's weekly Sunday meditation and music gathering in our light-filled temple. Enjoy hiking amid the oaks and meadows on the rolling hills and ranch land of Sunburst Sanctuary.
SCHEDULE – To view the current schedule for the weekend, Click Here.
---
Meet the YogaFest Instructors: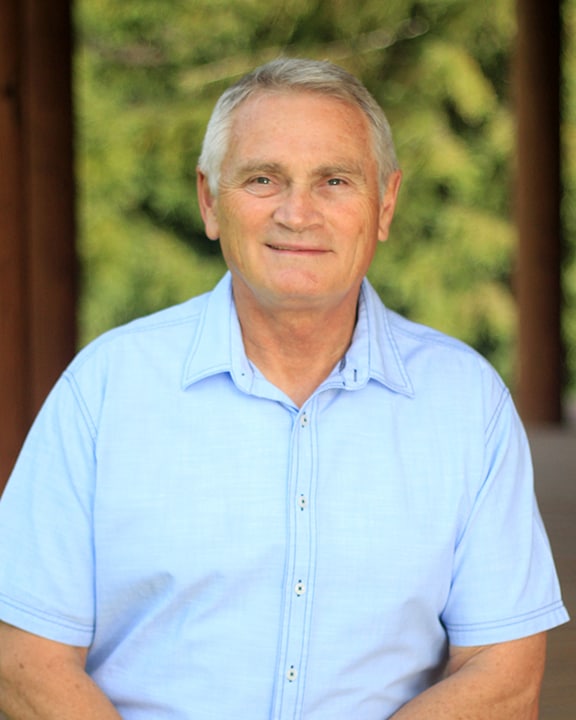 David Adolphsen
SUNBURST TEACHER AND COMMUNITY DEVELOPMENT DIRECTOR
David first met Norm Paulsen and joined with Sunburst in 1972. David is a dedicated Kriya Yoga practitioner, and a wonderful and patient teacher of meditation and the Sunburst path.
---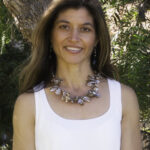 Lori Anderson
RESTORATIVE YOGA & THAI YOGA THERAPIST
Lori's yoga style is a moderately paced mindful flow, cultivating awareness of breath, balance, energy and relaxation. Her goal as an instructor is awareness of the infinite benefits of Yoga at any level. Lori applies this healing approach in her Thai Yoga Therapy sessions, working with the points of vital life force within the physical body.
---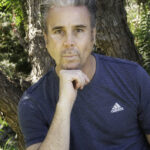 T. Anderson
VRAAJA SPECIALIST & YOGA MENTOR
Tommy's Vraaja Yoga™ classes combine alignment, strength, and fluidity—
a meditation in movement. His class teaches micro-movements to facilitate myofascial release. It energizes the body, brings stillness of mind, and leaves you confident to tackle life's challenges and allows for the transition into a healthier lifestyle.
---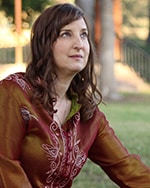 Annapurna Devi
BHAKTI YOGA & KIRTAN
Annapurna Devi is the Kirtan leader of the World Chant Kirtanis and finds that harmony through Mantra sound is transformative for healing the heart, soul, and mind. She's the creator of "Awakening to Harmony" to help people transition into their best and most joyful selves. Singing together to bring us closer to the Divine in all things, especially ourselves!
---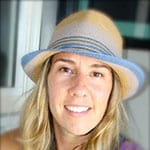 Nikki Hope
SUNBURST YOGA TEACHER
Nikki combines meditation and yoga to help students gain self-awareness. She believes yoga can inspire, heal and uncover opportunities to self-evolve. "I enjoy helping people uncover new ways to love themselves." Students leave her class feeling renewed and energized.
---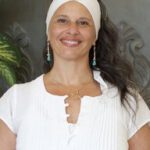 Devi Atma Kaur
KUNDALINI YOGA TEACHER
Devi Atma has practiced Kundalini Yoga as taught by Yogi Bhajan for over 14 years. One of her mantras for living a life of excellence is, "If it's to be, it's up to me." Kundalini Yoga combines breath, mudra, eye-focus, mantra, body locks & postures to balance body, mind & soul.
---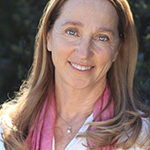 Patricia Paulsen
SUNBURST SPIRITUAL DIRECTOR & YOGA TEACHER
Patricia has been part of Sunburst and a practitioner of Kriya Yoga since 1975. In harmony with the Kriya Yoga practice, Patricia is a certified teacher with Yoga Alliance and has studied various forms of hatha yoga for over 30 years. Patricia has been Sunburst's spiritual director since 2006.
---
Registration Info
Online registration is available through May 15, 2019. After that date, please call or email to find out if space is still available.
All meals and all activities mentioned above are included for a sliding scale donation of $375 to $525. We offer three donation levels to choose from: Base, Mid, or Sustaining level, allowing you to choose an amount that fits your individual means. Sunburst is a non-profit organization run solely on donations; your generosity is appreciated!
Onsite lodging and camping options are available for an additional donation. Cabins ($20/night per person in shared cabin) each have two twin beds, plus an optional air bed or floor pad; bathroom is in a separate nearby building. Alternatively, you can bring a tent or vehicle for camping ($15/night), or commute from home or a hotel. If you wish to room with someone particular, let us know right away.
To register online, click the Register button below.
Questions? Need technical assistance? Prefer to register by phone?
Emily and Elena in the Sunburst office are happy to help! Give us a call at 805.736.6528 or email contactus@sunburst.org.
Event Location
Sunburst Sanctuary
7200 S. Highway One
Lompoc, CA, 93436
Event Fees
Event, Base level donation
$ 375.00
Event, Mid level donation
$ 450.00
Event, Sustaining level donation
$ 525.00
ADD ON Bed in shared cabin
$ 60.00
ADD ON Bring a tent or vehicle for onsite camping
$ 45.00