by Ischa Beharry
The month of August was a momentous one at Sunburst. A journey through the cosmos, exploring the cycles of cosmic time in relation to ancient Sanskrit texts was a most unexpected and fascinating highlight of our yearly Star Party.
Sunburst's own, Moksha Badarayan held spellbound an audience of sixty eager partiers as she explained the direct correlation between the length of the great Yugas (cycles of cosmic time) calculated by the ancient Indian sages, and the Yugas' duration as validated by present day science. Recent archaeological findings have provided irrefutable evidence that highly sophisticated civilizations existed more than 200,000 years ago!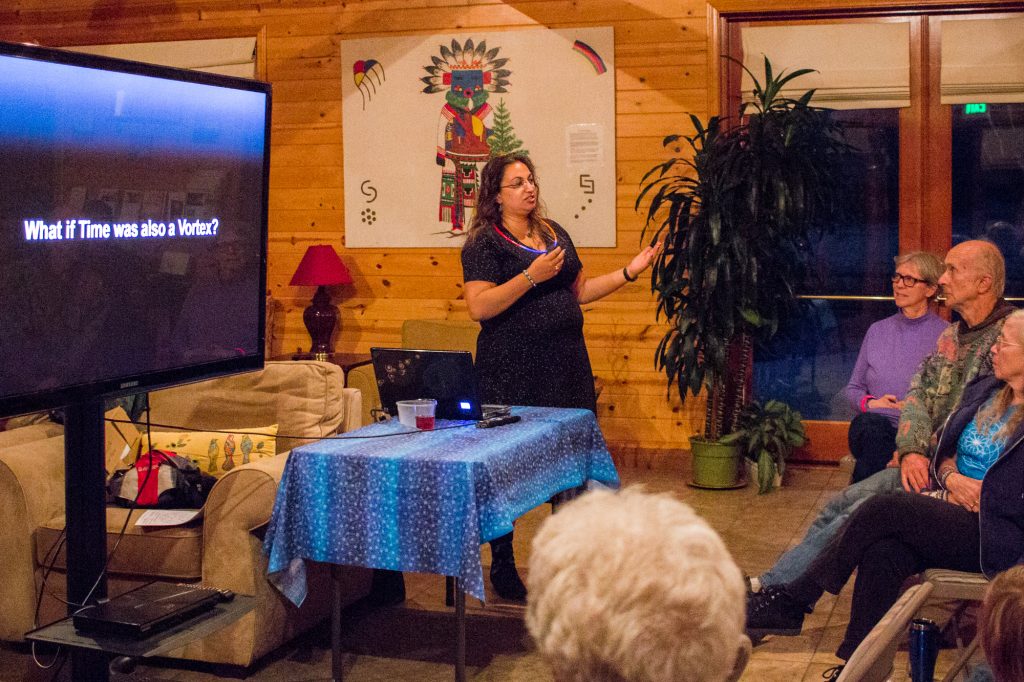 Jaws dropped as Moksha showed pictures of those findings. Minds raced as each of us tried to understand the vastness of time and place in those spectacular discoveries, and their import. Complicated, advanced mathematics known to pre-Neanderthal races—now how's that even possible?
A recent article in The Guardian stated that, "Archaeologists unearthed the bones of at least five people at Jebel Irhoud, a former barite mine 100km west of Marrakesh…. They knew the remains were old, but were stunned when dating tests revealed that a tooth and stone tools found with the bones were about 300,000 years old." Another discovery in San Diego, California posits the claim that humans might have lived in North America 130,000 years ago!
Homemade chai tea, all types of snacks, salads, finger foods and cookies provided an incredible prelude to a small trek up the Wheel of Life hill to view the Perseid meteor shower. What a memorable evening it was as all celebrated the fact that it is science that will continue to debunk what mainstream academia has for far too long deemed: hardly likely, impossible, or simply a myth.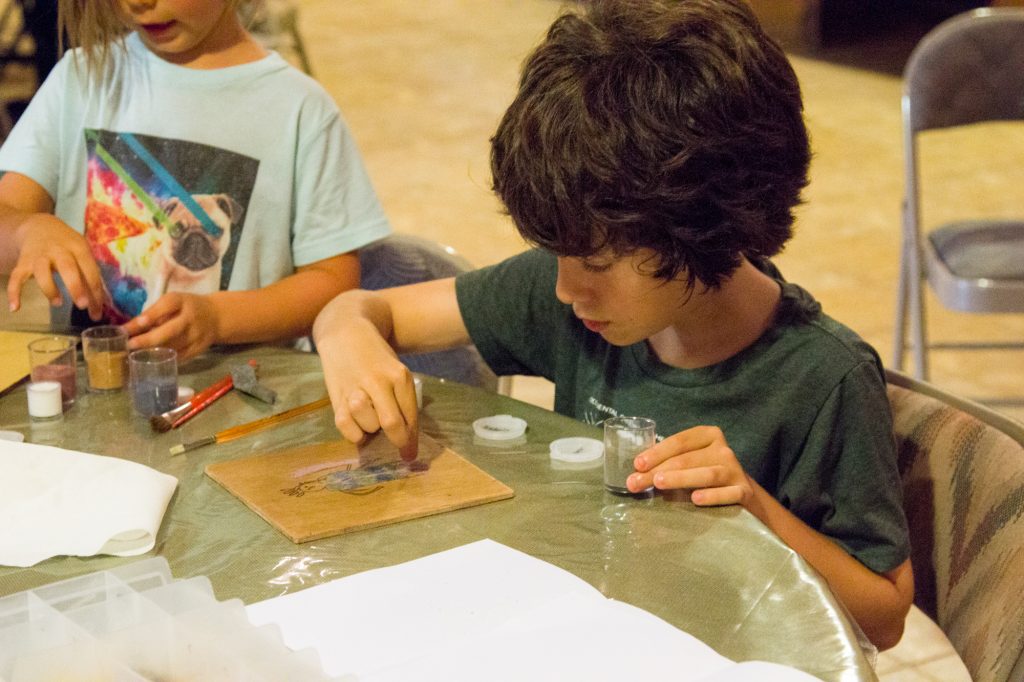 The excitement of this memorable event had hardly waned as yet another fun and exciting happening followed two weeks later—Family Weekend! Oh what a joy to see families having fun together painting sand mandalas, practicing yoga, learning meditation. Kids excitedly and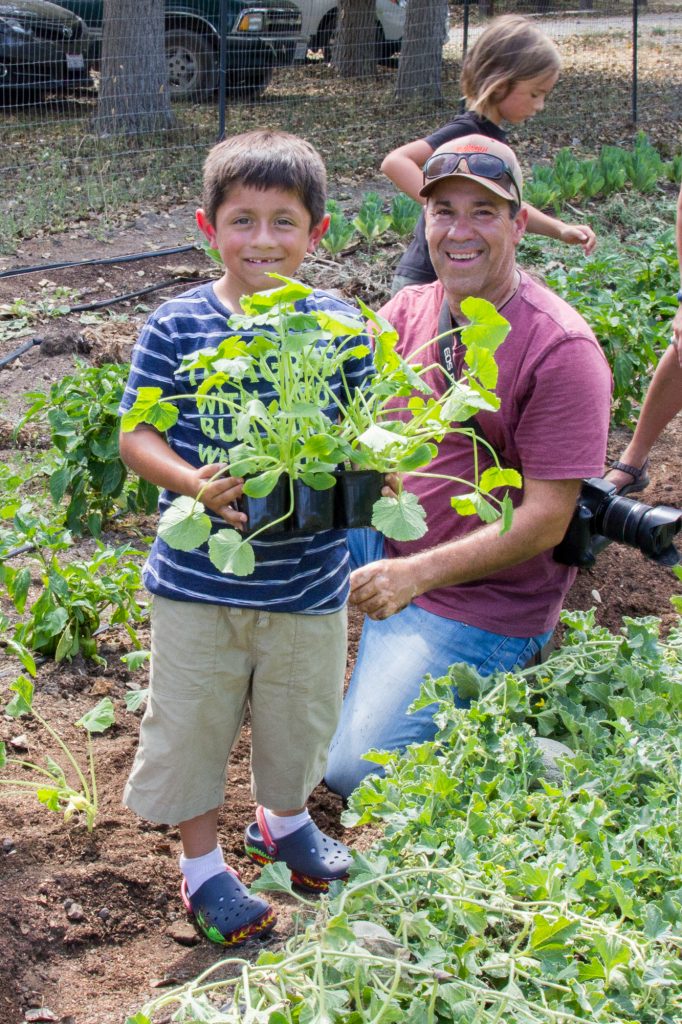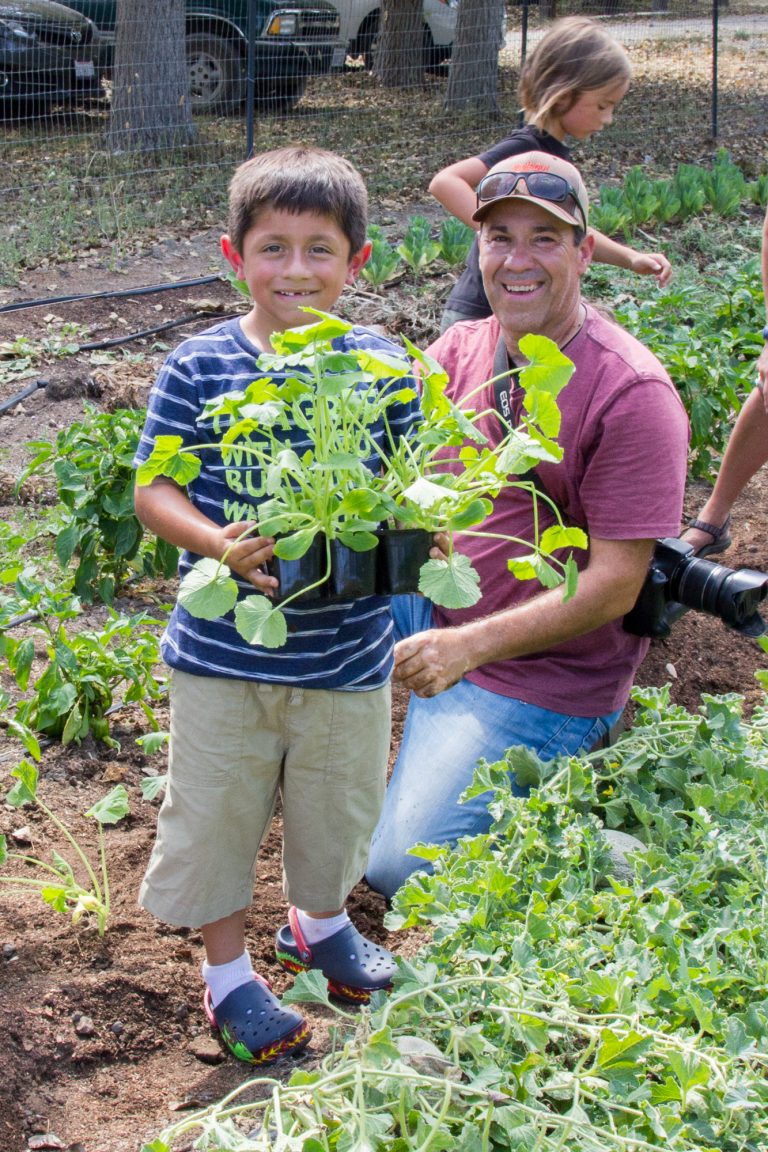 joyfully helped Sean Fennell plant young starters in Sunburst's permaculture garden. There was harvesting of all types of yummy vegetables, dancing and playing under the sprinklers and even more fun at a beach party afterwards. A scrumptious dinner was to be only a teasing prelude to yet another amazing evening—a live concert by Jaya Lakshmi and Ananda.
A full day, a fun time, and a restful night were followed the next day by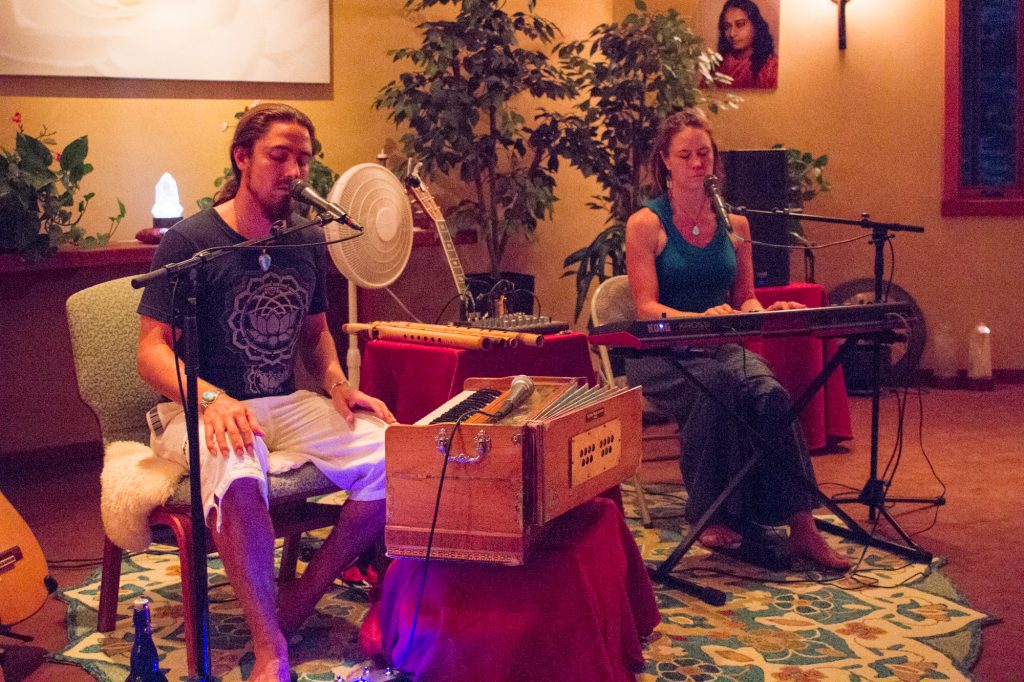 Sunday services and a yummy brunch. This marked the grand finale before Labor Day celebrations. We had explored the cosmos, meditated and explored inner space, worked and played in the garden, sang and danced in the temple, and made special connections with each other. Spirit and Nature had joyfully and effortlessly played and danced together for three glorious days.