by Letha Kiddie     
While the whole world has been in lockdown, Sunburst sanctuary has been busy keeping the home fires burning.
Shown below: Sean, Curtis and Al construct a hoop house for frost protection of young plants; finished hoop house shown above.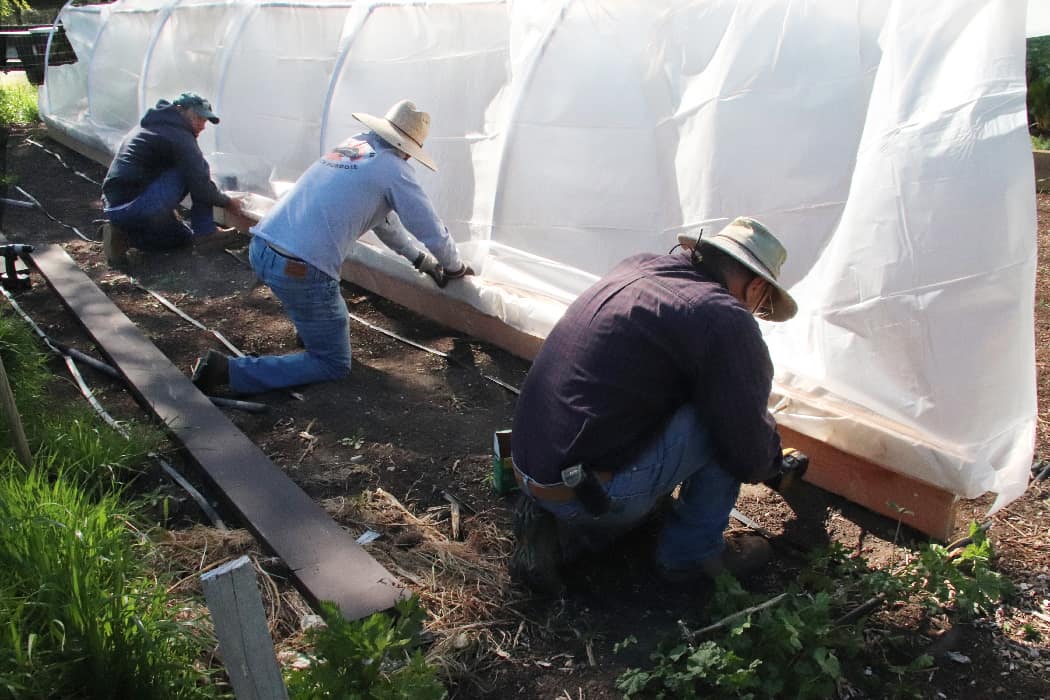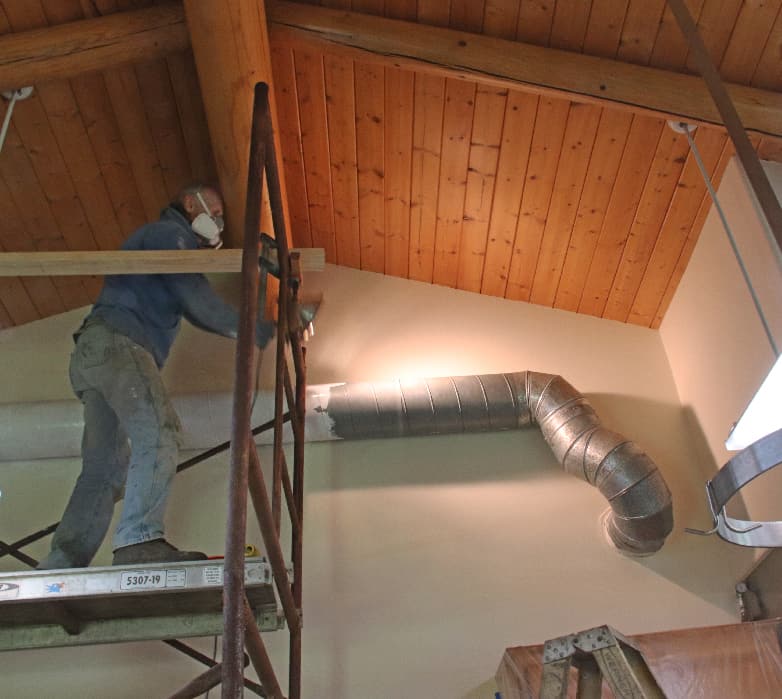 Mowing the roadways, painting the Sunburst kitchen (Craig on scaffold above), and getting the permaculture garden planted for spring and summer are just a few of the projects that have been happening. Below, David is shown while moving equipment.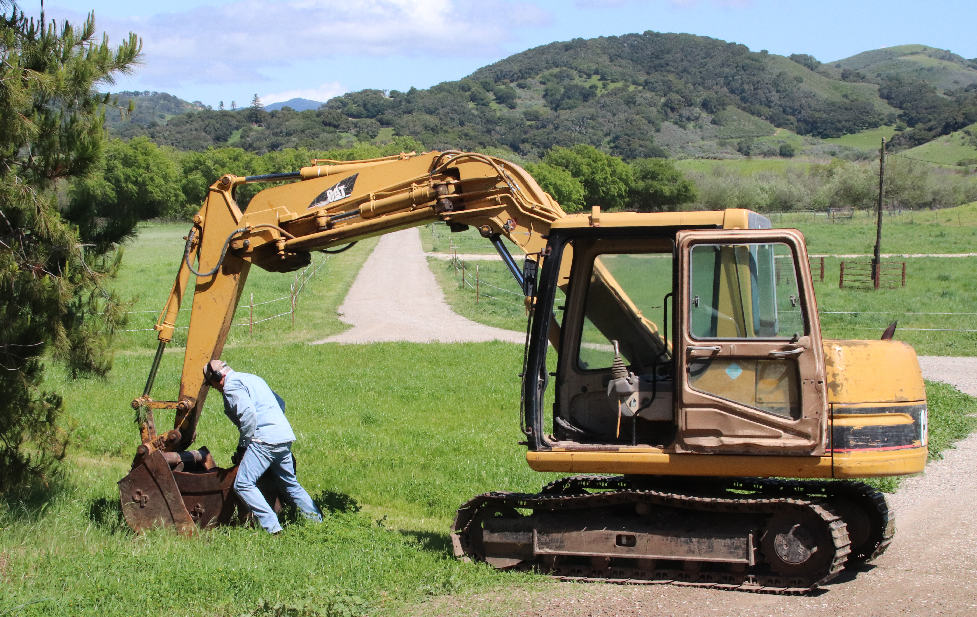 Although meditations have been temporarily suspended due to the pandemic,  Sunburst ministers have recorded short talks that you can find on Sunburst's
YouTube channel
. There is a continued effort on everyone's part to meditate at home and to project a positive outcome to this challenging time.
The names in our prayer circle are given out each week so that we can all send light and healing energy to those in need. Please feel free to email the Sunburst office at contactus@sunburst.org to add someone to the list who you feel could use some extra support. We miss our friends and look forward to being together again to share in the joy and inspiration of Spirit! Meanwhile, feel free to reach out and connect by phone or email.
Every little moment you spend with God
will be spent to your best advantage;
and whatever you achieve
with the desire to please God in your heart
will stand unto eternity.

– ParamahansaYogananda