by Norman Paulsen, Sunburst Founder  •  I was so blessed to have been led as a young man to my teacher, Paramahansa Yogananda. Many years ago, he was planning to take me along on a steamship voyage to India. He even sent me shopping to get the right suit for the trip.
Only a couple weeks before we were to leave, Yogananda called one night and said: "Big Boy—he always called me Big Boy—Divine Mother has told me that I will be leaving the body shortly and that I would not go to India."
I responded, "Sir, if you are leaving, I want to go, too."
"Oh no!" Yogananda replied: "You have a work to do."
I remember the day I was told of his passing out of the body. I rushed to Mount Washington to see him one last time. Master had told me before he left that he would come to see me after he left his body.
Some months later I was living in Santa Barbara, wondering if he would ever come back. One Saturday I came home from work and sat down in my room to read. Suddenly, the wind came up outside my apartment, shaking the front of the building.
The door blew open and Master Yogananda walked into my room. He stood before me and gave instructions as to how I should live my life.
I received the glorious message that he was immortal—that he could come back to talk to me, and that this was proof that we all have immortal souls. We can all come back to see our loved ones; our lives go on in this great immensity of God's creation; I saw the resurrection of the man I loved.
Yogananda proved to me that through the practice of meditation and the ancient teachings, the way is open for all to come and enjoy life, with God-realization alive in our consciousness. That experience has brought me to this day and to this place, and I thank him, my teacher. I thank God for allowing me to be here with this message and this truth.
Through deep meditation and prayer, may we all seek those teachings that will guide us on our journey onward through our inner-dimensional tunnel, to the light that is right within us. Jesus said, the kingdom of heaven is within you. Inner-dimensionally, it is all here. Not somewhere out in space, but so near that you can touch it, feel it, and see it in your deep meditation, if you persist. Resurrection of the soul is possible for each one of us. Love is the key that unlocks the spiritual gates.
Quote from Paramahansa Yogananda follows: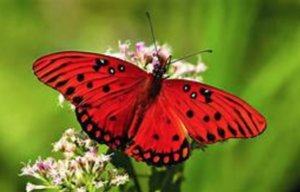 by Paramahansa Yogananda  •  Resurrect your soul from all dreams of frailties. Resurrect your soul in eternal wisdom. What is the method? It includes many things: self-control, good diet, fortitude, an undaunted mental attitude, and relaxation of the consciousness from body identification by daily practice of scientific concentration and meditation principles. Refuse to be defeated. You have unlimited power; you must cultivate that power, that is all.
It is time to realize your unity with all by experiencing your oneness with God. Again and again, pray in your soul:  "Oh Lord, come, clear away the dust of my indifference. Flood my consciousness, Oh Infinite Christ, with thy divine consciousness!"