Light on Sunburst Sanctuary  –  Sky Crest Trail  •  Hiking one of Sunburst Sanctuary's trails in spring, amidst the intense green of Nature's botanical explosion is a treat. Here's photos from April 5 of 2021. Our first grand view is of the "deer field" up the canyon from the lodge (photo above). Winding up toward the top of the canyon the newly graded road—Thanks, Heiko!— outlines the far side of the deer field, which is currently planted in a mixed hay crop.
Photo below: The next grand view is of the deer field directly below. We are looking toward Point Conception and the Pacific Ocean. Sky Crest Trail follows the eastern ranch boundary fence up the hill to the top boundary of the Sanctuary.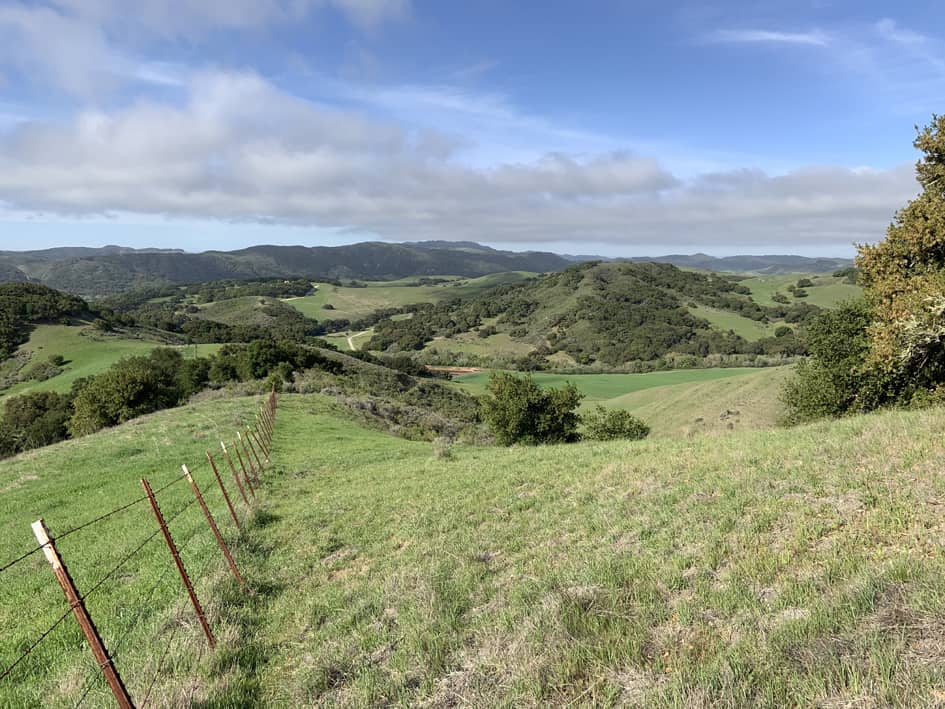 Soon the trail leads into the oak forest.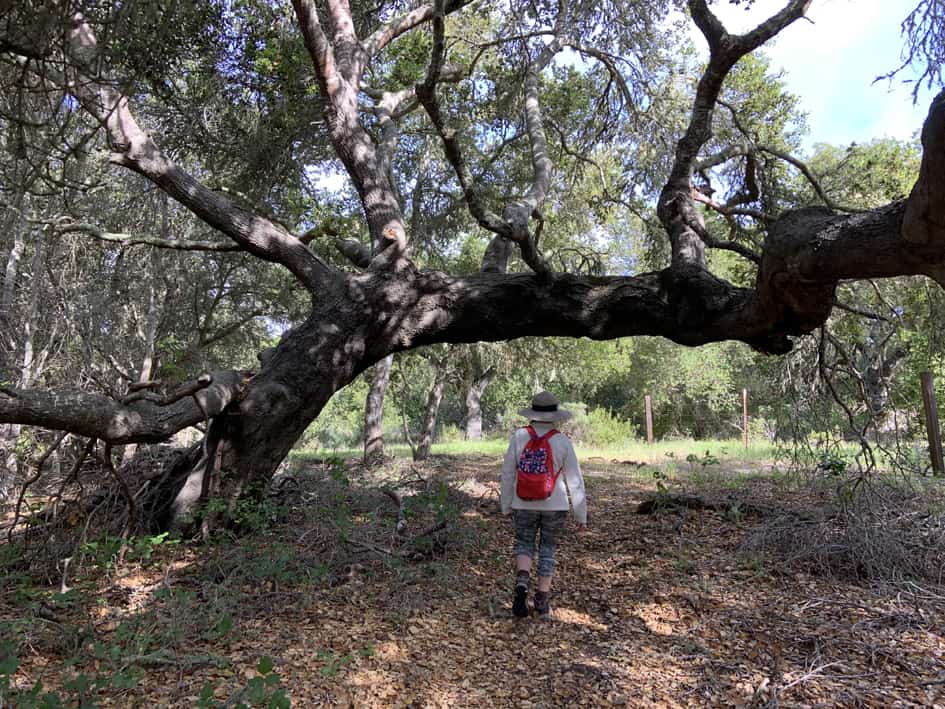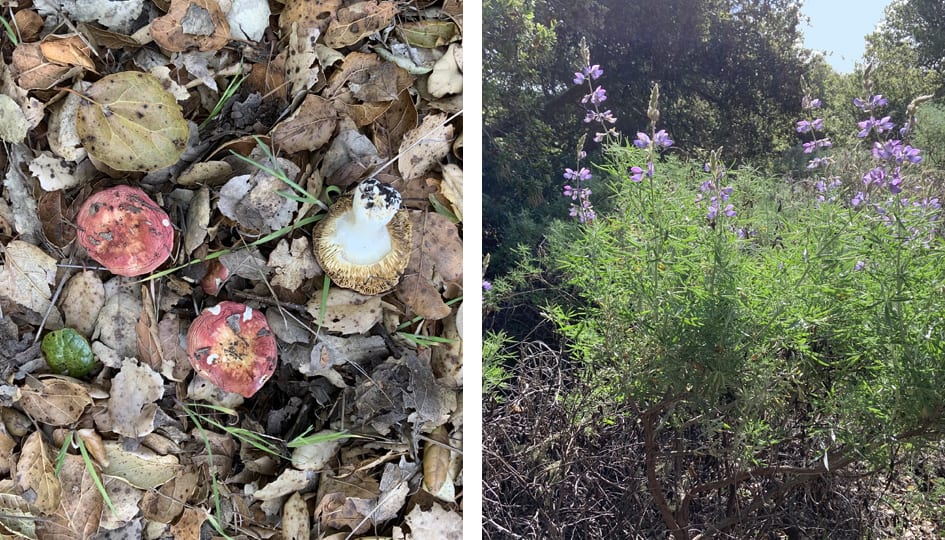 Photos above: In the forest, mushrooms sprout amidst the deep oak leaves, and a bush lupin catches early morning sunshine.
Photos below left to right: Shooting Stars and Buttercups appear amidst the oak trees.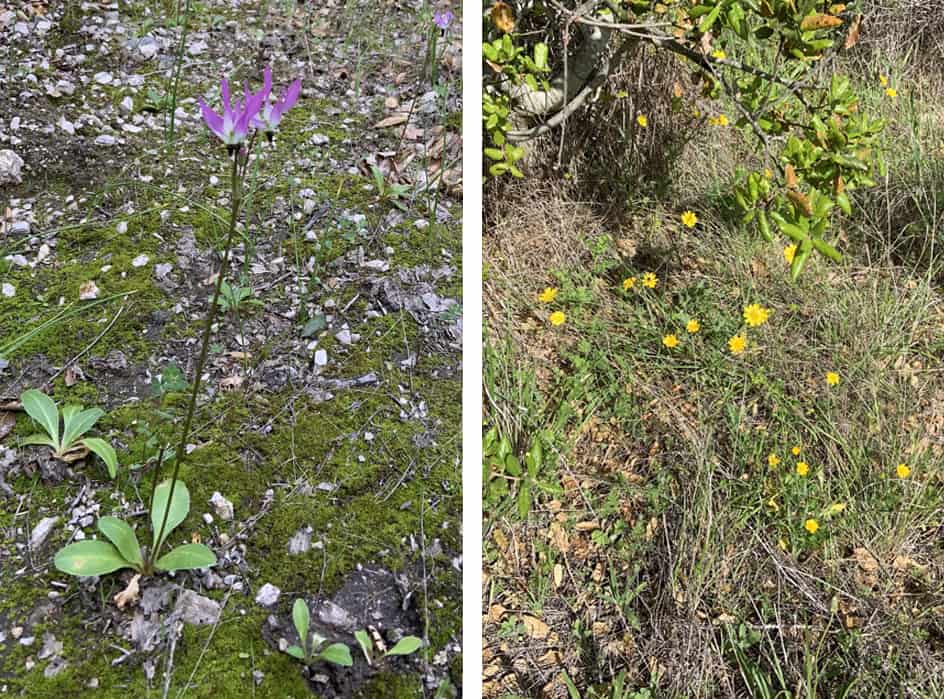 The trail ends at the main road that winds back down into the canyon.
"In talking to children, the old Lakota would place a hand on the ground and explain: 'We sit in the lap of our Mother. From her we, and all other living things, come.  We shall soon pass, but the place where we now rest will last forever.' So we too, learned to sit or lie on the ground and become conscious of life about us in its multitude of forms.
"…The world was a library and its books were the stones, leaves, grass, brooks, and the birds and animals that shared, alike with us, the storms and blessings of earth. We learned to do what only the student of nature ever learns, and that was to feel beauty.
"…Observation was certain to have its rewards. Interest, wonder, admiration grew, and the fact was appreciated that life was more than mere human manifestation; it was expressed in a multitude of forms."
– Chief Luther Standing Bear, Teton Sioux