By Dawn King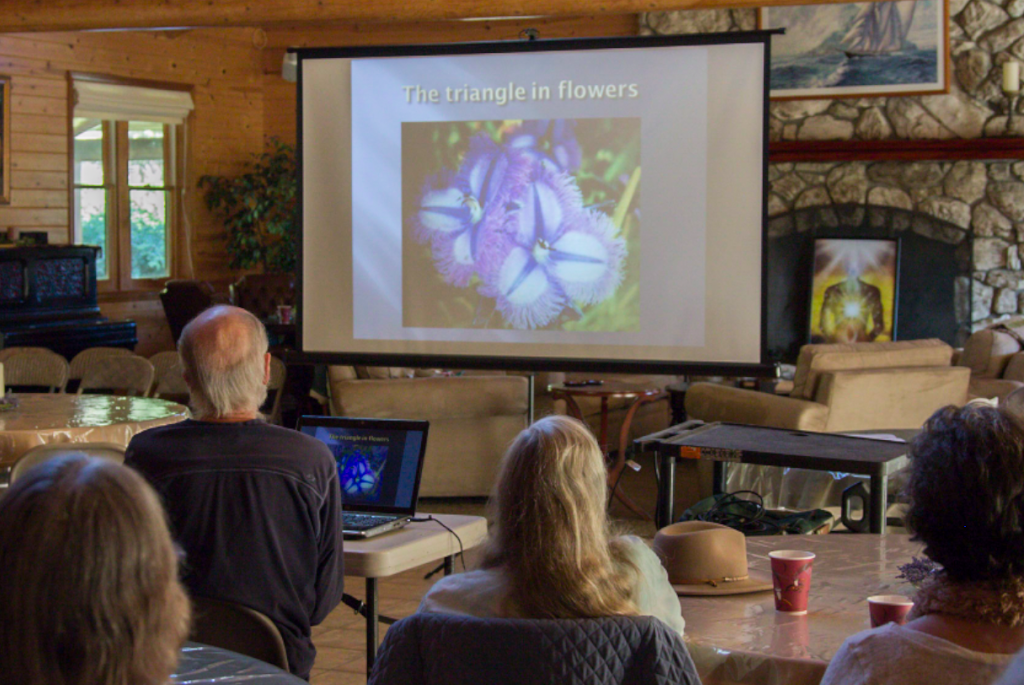 One of Sunburst's most popular "playshops" (never a "work" shop) is Craig Hanson's annual Sacred Geometry event. Each year it offers a new creative and educational activity for our enjoyment.
This fall the theme was Triangles, how Nature uses them as the building blocks of atoms, and snowflakes, flowers, seeds, our physical bodies and more.
After Craig's slide presentation, each participant constructed a star tetrahedron covered with Craig's beautiful artwork. Every drawing on
it represented a triangular image found in nature.
Comments ranged from: "This was the most fun project, yet," to "Wow! I loved this event!" Perhaps you'll find time to enjoy an upcoming Sunburst activity. We hope so!