Permaculture Design Certification Course (PDC)
Monday, Sep 16, 2019 - Sunday, Sep 29, 2019
Designing for Change
Earth Care – People Care – Fair Share
Permaculture offers a nature-based design process for creating solutions to meet the needs of humanity in a way that builds resilience and regenerates ecosystems.
This course offers an in-depth introduction with a diversity of applications:
– Abundant water
– Living soils
– Renewable energy
– Healthy plants
– Water-harvesting earthworks
– Natural building
– Community living
…all while immersed in the daily life of the Sunburst community.
In this 14-day course we will focus on land based systems with as much practical, outdoor hands-on work as possible. Class time consists of traditional lectures, guest presentations, group discussions, games, exercises, photo shows, movies, and practical design work.
Additionally, we will explore 'invisible structures' — the social, cultural, political and economic structures that shape much of our world today. Permaculture design is embedded in the course by the structure and environment we create as a dynamic group.
This course involves group work in which students complete a real-life design project. Through completion of this 72-hour PDC, participants gain conceptual and practical knowledge of permaculture, and receive a certificate to practice Permaculture Design.
Course size will be between 15 and 30 participants.
CURRICULUM – To view the curriculum for this PDC, click here.
---
Meet a Few of the PDC Instructors
Lead instructor, Loren Luyendyk of Permaculture Design International, will be joined by a host of expert guest instructors.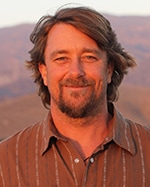 Loren Luyendyk (Lead Instructor)
CERTIFIED ARBORIST & PERMACULTURE EDUCATOR, PERMACULTURE DESIGN INTERNATIONAL
Loren has 20 years of practical experience in permaculture design, sustainability, and horticulture. He graduated from UC Santa Barbara in 1997 with a degree in Botany, specializing in native plants. Loren has experience in the fields of Organic and Biodynamic Farming, Arboriculture, Agroecology, Keyline® Design, Holistic Management, natural building, and soil microbiology. He has operated Santa Barbara Organics (sborganics.com) since 1999, offering ecological landscape design and consultation. He also operates a small-scale nursery specializing in edible and useful plants. Loren is a founding partner of Permaculture Design International (permacultureintl.com), with the express goal of increasing the professionalism and adoption of permaculture globally.
---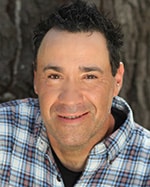 Sean Fennell
PERMACULTURE INSTRUCTOR, LECTURER, DESIGN & LAND STEWARD; SUNBURST
Sean found his passion in 2014 when he took his first Permaculture Design Certification Course. Eager to share this with others, he completed his teacher certification training this past year. He has worked on many Permaculture, Holistic and Regenerative projects; lectures and offers classes; and works on Sunburst's agricultural development (perma gardens, orchards, compost operations and holistic land management.
"My greatest thrill is co-creating with Spirit & nature in the field of infinite possibilities."
---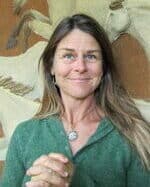 Betty Seaman
NATURAL BUILDER AND INSTRUCTOR
Betty is a gifted teacher with 20 years of experience in the field. She lives with her family, goats, chickens, horses, and dogs, off-grid in the mountains of Southern California where she has built a sustainable cob homestead. In addition to her deeply embodied understanding of earthen building and permaculture, Betty has a magical ability to create beauty and utility out of at least resources and the most imagination.
---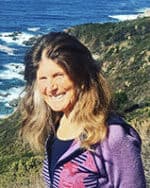 Sandy Anderson
HERBALIST & NATURE LOVER, SUNBURST
Sandy first started learning about medicinal herbs when she moved to Sunburst Farm in 1971. Since then, she has been enthusiastically growing, gathering, and drinking tea from the wild herbs she loves. Sandy studied under Rosemary Gladstar, completing her herbalism apprenticeship in 2010. She now lives in Lompoc, California with her wonderful husband, Steve, their two cats, and many herb plants!
---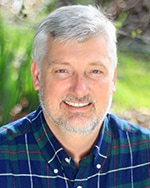 Heiko Wirtz
LAND STEWARD & RANCH MANAGER, SUNBURST
Heiko first began working with the land at Sunburst Sanctuary in 1997. Since then, he has been tirelessly observing and caring for the needs of the land, people, livestock, and facilities. In 2014, he took his first Permaculture Design Certification Course and also began serving as Sunburst's ranch manager. Since then, he has been actively supporting holistic approaches in Sunburst's agricultural and community endeavors.
---
Location
Sunburst Sanctuary is a majestic, 4000-acre ranch 30 miles north of Santa Barbara in the rolling hills of California's Central Coast region. The site is a rich setting for studying a broad range of regenerative systems, as it includes vegetable production and emerging fruit production systems; rangeland and livestock; small- and large-scale compost production; thriving wilderness and wildlife; extensive creek systems; a meditation retreat center; and a cooperative residential community.
Care of the earth and growing organic food have been perennial themes of Sunburst Community's 50-year history of living together, working together, and raising consciousness on the planet. Sunburst was an early pioneer of large-scale production and distribution of organic foods, and remains committed to seeking ways that humanity can have a beneficial rather than harmful impact on the planet and each other.
PLEASE NOTE: Sunburst Sanctuary guidelines include NO pets, NO smoking/tobacco/alcohol/recreational drugs, and NO open flames (incense, candles, camp stoves, etc.). Thank you!
---
Cost of Course
$1350 covers all instruction, meals, and onsite camping.
Discounts:

Group Discount: Call or email to receive $100 off for each person if registering with a friend, family member, or group.
Limit one discount per person.

Upgrade from Tent/Vehicle Camping into a cozy cabin!

Shared cabins ($280/person) are limited – call or e-mail to reserve.
Private cabins ($560) are limited – call or e-mail to reserve.
Please feel free to contact us at 805.736.6528 or contactus@sunburst.org for other inquiries:
– Payment plans
– Scholarships or work trade
– Group discounts
– Reserving a private cabin
– Bringing a child with you
– Paying by check or money order and any other questions you may have!
---
Scholarships & Sponsorship
To download an application for a scholarship or work trade, click here.
To help sponsor scholarships for others, you may donate here. On that page, click the Donate button, then select a pre-set amount or enter your own. Thank you for supporting future generations of leaders!
---
Questions? Need technical assistance? Prefer to register by phone?
Emily and Elena in the Sunburst office are happy to help!
Give us a call at 805.736.6528 or email contactus@sunburst.org.
Event Category
Permaculture
Event Location
Sunburst Sanctuary
7200 S. Highway One
Lompoc , CA, 93436
Event Fees
Permaculture Design Certification Course
$ 1350.00
ADD ON Contribution to PDC Scholarship Fund
$ 25.00